Posted by Monte Maxwell.
December 15th, 2021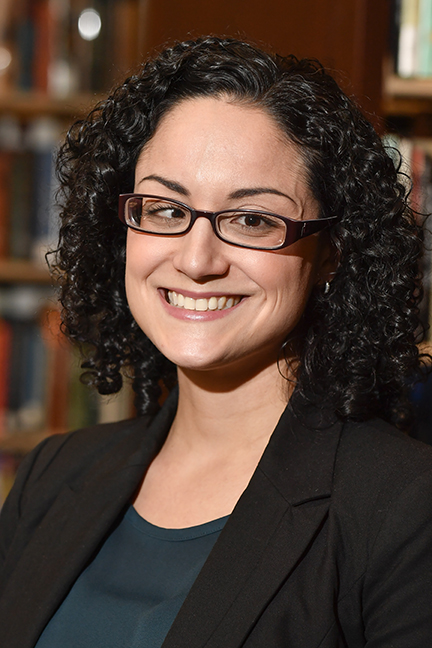 Danielle Emerling, congressional and political papers archivist for West Virginia University Libraries, addressed the Advisory Committee on the Records of Congress on December 3 about a groundbreaking, grant-funded project to make congressional archives from across the country more discoverable and accessible.
In May, WVU Libraries received nearly $60,000 from the National Endowment for the Humanities for the American Congress Digital Archives Portal project. The project will provide easier access to archives for scholars, educators, and the public by digitizing historical materials from multiple institutions and aggregating them in a single online platform.
The Advisory Committee was established in 1990 to advise Congress and the Archivist of the United States on the management and preservation of the records of Congress. The Committee is comprised of the officials in Congress responsible for its records, the Clerk of the House and the Secretary of the Senate; the Senate and House historians; and the Archivist of the United States. House and Senate leadership appoint public members of the committee. The Committee meets twice a year as required by law.
The collaborative initiative is partnering with institutions that hold congressional archives. In this foundational stage of the project, WVU is partnering with the Robert J. Dole Institute of Politics at The University of Kansas and the Robert C. Byrd Center for Congressional History and Education. The project also includes an advisory board composed of leading individuals in the areas of congressional archives and scholarship. The project aims to have a sizable open access digital portal to reach various audiences for the nation's semiquincentennial in 2026. Ultimately, the project will expand availability of documentation about Congress, public policy, and representation in America. It will lead to new topics and methods of scholarly research and serve as a resource to advance civic education and knowledge of America's constitutional democracy.
Leave a Reply