Posted by Monte Maxwell.
March 29th, 2022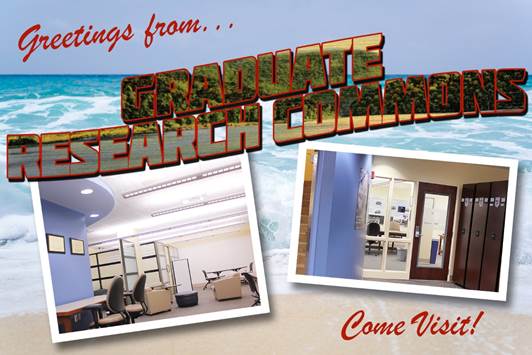 Come celebrate the Downtown Library's new dedicated graduate student collaboration space at an open house Wednesday, April 6, 11:30 a.m.-1:30 p.m. in Room 122.
The Graduate Research Commons offers a flexible space to host study sessions, meetings, and events. With ID swipe-access for entry, the Commons is equipped with Mac and Dell desktops, two extended-hours study rooms, video call conferencing equipment, white boards, a printer, and a white noise sound system.

Learn more about resources available to improve your skills and make researching easier and have lunch on us. Help us plan by registering in advance: forms.office.com/r/PK8qxzrZjQ.
Can't make it? Learn more about services available via the Graduate Research Commons at our website: researchcommons.lib.wvu.edu. Presented in collaboration with OGEL as a part of Graduate Student Appreciation Week.
Leave a Reply