Posted by Monte Maxwell.
May 5th, 2022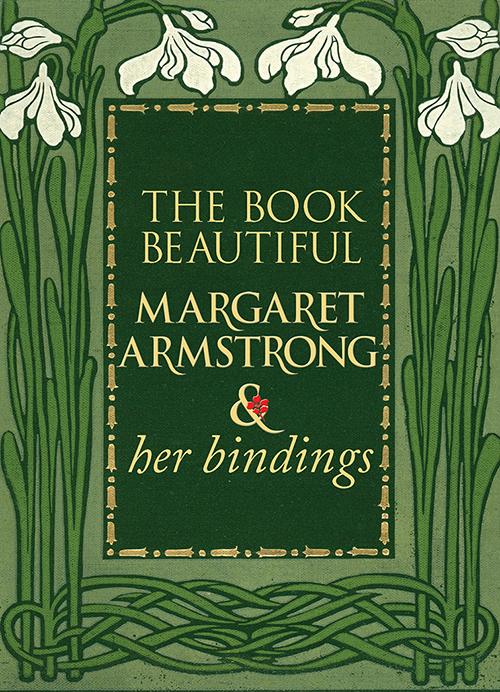 An exhibit on the works of Margaret Armstrong, best known for her intricate and innovative book covers, opens May 18 in the Downtown Library's Rockefeller Gallery. The opening kicks off with a presentation by Lowell Thing, author of the upcoming book "Cover Treasure: The Life and Art of Margaret Armstrong" at 4 p.m. in the Milano Reading Room.
The exhibition, titled "The Book Beautiful: Margaret Armstrong and her Bindings," is a collaboration between West Virginia University Libraries' West Virginia and Regional History Center and the New York Society Library.
Armstrong (1867–1944) was 18 years old when she broke into the male dominated industry of book design and started to make a name for herself. At the time, there was only one other woman working in book design. Armstrong pushed the boundaries of design and began to dominate the field with the quality of her work.
"Her name was added as part of the (book sellers') advertisement to increase sales, because people wanted a book designed by Margaret Armstrong, just as we do today," Rare Book Librarian Stewart Plein said. "Her work endures."
The exhibit will feature her book covers, which look and feel like art.
"She was focused on Art Nouveau, and that really influenced her," said Plein. "She was also an amateur botanist, so plant designs are very important to her work."
Armstrong's designs were made with brass dyes and stamps during the manufacturing process. While Armstrong was only responsible for the designs, she had a deep understanding of the manufacturing process in order for her designs to be created. All the gold details were made with real gold.
Her work was made possible with new technological and manufacturing advancements following the Industrial Revolution. Armstrong's work was distributed by 21 different publishers, and was on the cover of an estimated 400 books, Plein said.
Mid-way through Armstrong's career she began monogramming her work, like an artist would, which wasn't common at the time.
"Armstrong started monogramming her work as her budget increased and her designs became more beautiful, more graphic," Plein said. "Then she became so well known that her later covers were not monogrammed because everyone knew it was her."
Collecting Armstrong's work has been a priority for the WVU Libraries' Rare Books Collection, thanks to Plein's work.
The New York Society Library showcased an exhibit on Margaret Armstrong book cover designs in 2021. Some of their materials from their exhibition will be included in this exhibit. The exhibition will also feature books from the WVU Libraries' Rare Books Collection.
Leave a Reply