Posted by Monte Maxwell.
May 19th, 2022
West Virginia University Libraries' Teaching and Learning Committee has selected Samantha N. Franzese, Jude Platz and Elizabeth Rockwell as 2022 Robert F. Munn Undergraduate Library Scholars.
"We at WVU Libraries are pleased to recognize Samantha, Jude and Elizabeth as Munn Scholars," Dean of Libraries Karen Diaz said. "They thoroughly researched their topics and wrote impressive works of scholarship."
WVU Libraries and the Honors College established the Robert F. Munn Undergraduate Library Scholars Award in 2009 to honor Dr. Robert F. Munn, dean of Library Services from 1957-1986. The award goes to one or more Honors students for an outstanding humanities or social sciences thesis based on research conducted in the WVU Libraries. Along with a $1,000 award, their names will be added to a plaque in the Downtown Campus Library and their theses added to the Research Repository @ WVU. These papers can be read at researchrepository.wvu.edu/munn.
"Humanities and social sciences research help us gain a better understanding of human life, our interactions and problems we face," Honors College Dean Kenneth Blemings said. "The research conducted by Samantha, Jude and Elizabeth expands our knowledge of important areas in social work, political science and musicology. We are thrilled they are now Munn Scholars."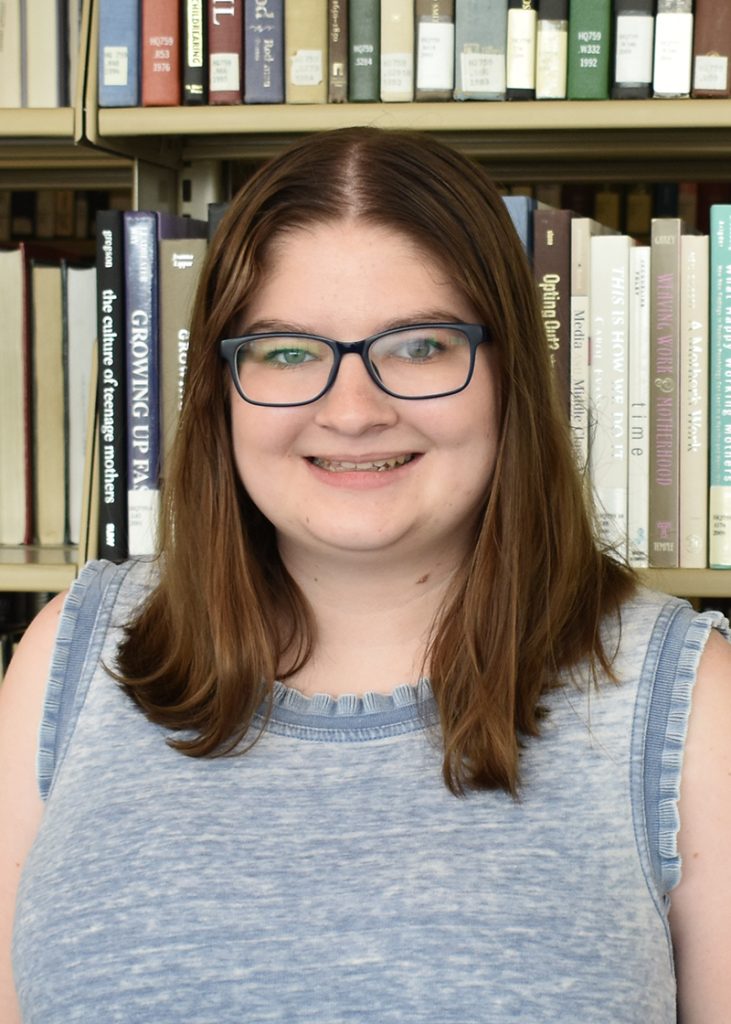 Franzese, from Bridgeport, won for her thesis titled "Analyzing Parent Characteristics and Invalid Responses on the Brief Child Abuse Potential Inventory."
In her paper, Franzese analyzed an assessment tool used in measuring child abuse potential. With 3.5 million children in the United States referred for suspected maltreatment to Child Protective Services in 2016, she believes it is crucial to assess for child abuse potential using measures that are effective in clinical utility.
However, she identified a problem with the Brief Child Abuse Potential Inventory, a self-report questionnaire that assesses for child abuse potential and utilizes a Lie Scale that detects patterns of socially desirable responding.
If a parent is "faking good" on the Lie Scale – basically, answering "no" to questions they should respond to with "yes" – their profile is labeled as "invalid" and removed from research.
"An interesting thing I found is parents with invalid profiles reported greater levels of stress, they reported greater difficulty with regulating their emotions, and they were at greater risk for child abuse," Franzese said.
Franzese graduated as an Honors Foundations Scholar and with a bachelor of arts in psychology. In the fall, she will begin the Doctor of Clinical Psychology program at Marshall University.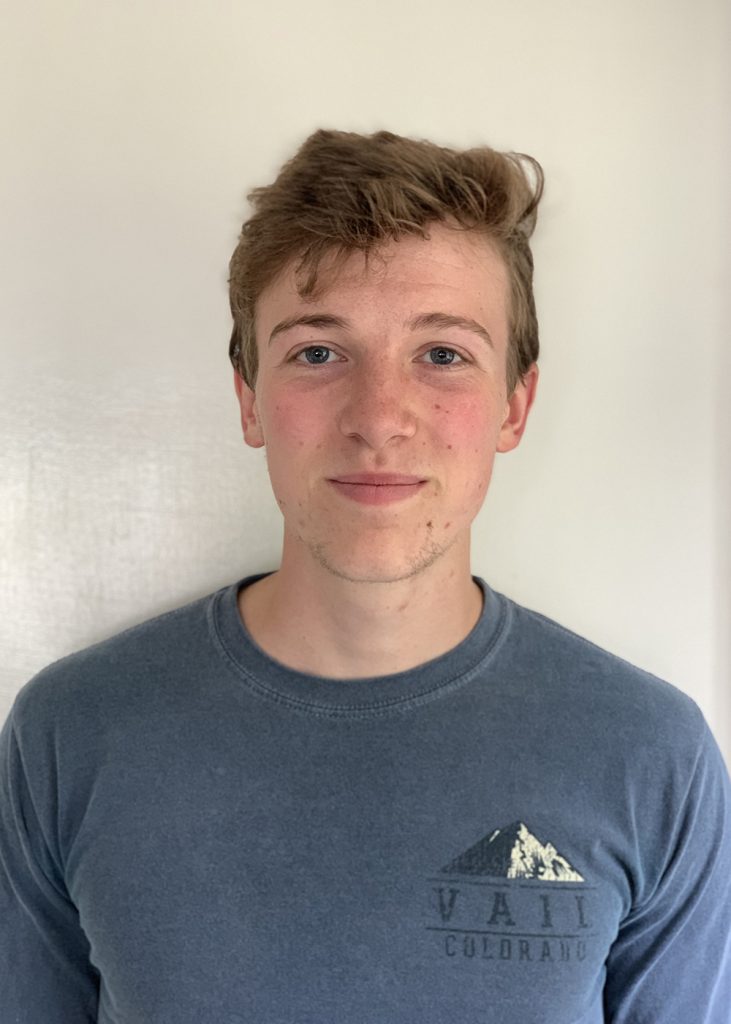 Platz, from Toledo, Ohio, won for his thesis titled "Decadal Disparities in the Election of Women to State Legislatures"
Platz began his paper by stating that in 1894 Colorado voters made history by electing three women – Clara Cressingham (R), Carrie C. Holly (R), and Frances Klock (R) – to their House of Representatives making them the first women to be elected to any state legislature positions.
The milestone occurred 26 years before the 19th Amendment was ratified giving women the right to vote. However, 127 years later, women comprise a meager 30.6 percent of all state legislators nationwide, Platz wrote.
"This lack of representation is especially troubling because of the unique skill sets that women bring to political office. Research indicates that women have greater success working across party lines, particularly when those women are in the minority party," Platz wrote.
Most of these legislators prioritize issues like healthcare and quality of life.
"We found that in areas where we elect more women, infant mortality rates go down and life expectancy is going up," Platz said.
Platz graduated as an Honors Foundations Scholar and with a bachelor of science in environmental and natural resource economics and a minor in mathematics. In the fall, he will begin a Ph.D. program in environmental economics at Ohio State University.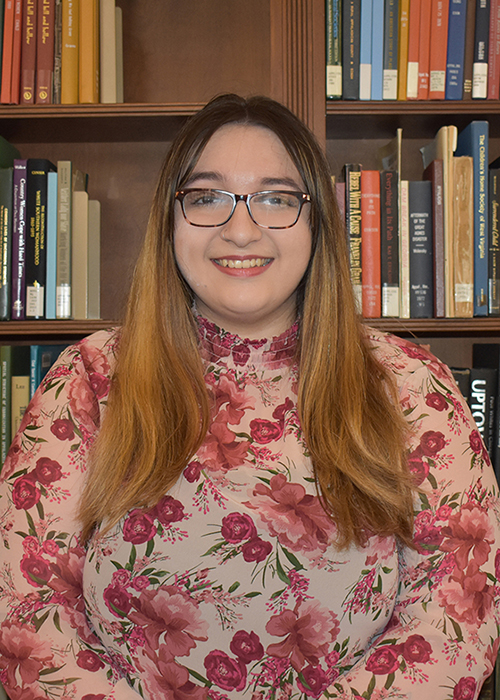 Rockwell, from Uniontown, Pa., won for her thesis titled "Ethnomusicology, Ethnocentrism, and the Other."
Ethnomusicology is the study of music in its social and cultural contexts. Rockwell is interested in music and its intersection of social identification. She's inspired by the theme of activism and how she can tie it into her music studies.
"I was thinking about how musicology can be activism," Rockwell said. "How has it been activism?"
Her research led her digging into the West Virginia and Regional History Center's archives and learning about Phil Faini, the retired dean of the WVU College of Creative Arts.
Rockwell found that while Faini established WVU's World Music Center in 1992, he led the introduction of music indigenous to Africa in the School of Music two decades earlier. The percussion ensemble was performing the music of both West and East Africa and South America as early as 1973.
"Faini had been doing research in Africa in the sixties and seventies and he brought the music of these cultures to West Virginia, presumably as a way of showcasing the diversity of percussion across the world," Rockwell wrote. "The work Faini was doing caught the attention of national organizations, leading to television appearances on NBC, CBS, and PBS as well as permission from the US State Department for the ensemble to perform as the first percussion group from the US in Latin America."
"Faini spent years preserving African music during his travels to the continent in an effort to better understand the roots of American percussion and worked diligently to celebrate and promote international music… Faini frequently hosted guest lecturers and musicians to work with the percussion ensembles as they prepared for performances. The stature of WVU's Percussion Ensemble drew attention to the School of Music which lent a hand in being selected to host international performances."
"It was really cool," Rockwell said. "I didn't think I would be as interested in the archival material as I was. And I was fascinated by WVU's presence in music activism without the intention of being activism."
Rockwell graduated as an Honors Laureate and with bachelor of arts degrees in music and women and gender studies, with a minor in world music. In the fall, she will begin pursuing a Ph.D. in musicology at Ohio State.
Leave a Reply