Posted by Monte Maxwell.
September 6th, 2022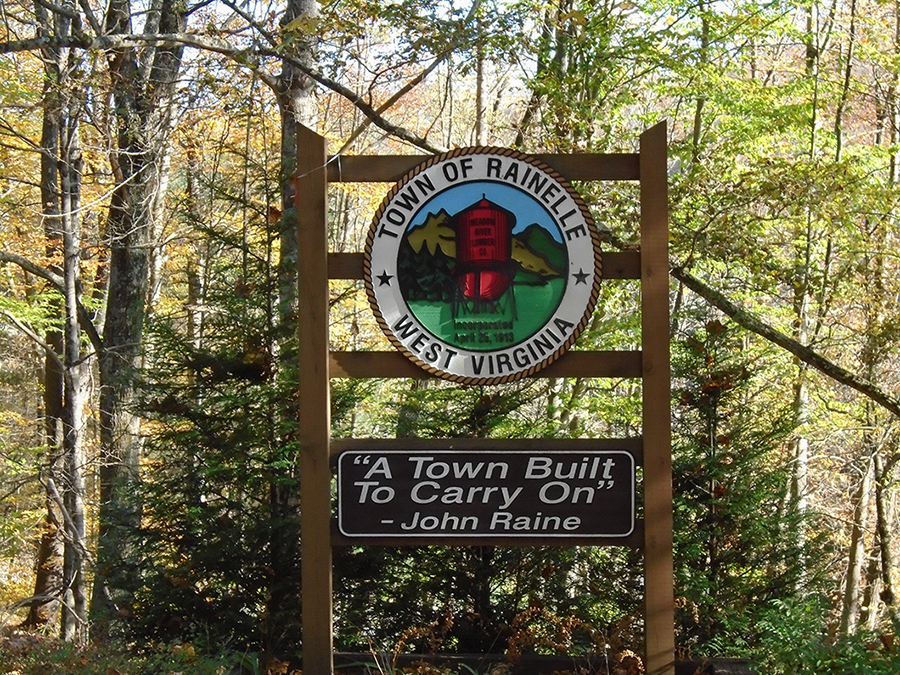 WVU faculty, staff and students are invited to attend the grand opening ceremony of a unique photo exhibit, "A 'Double Whammy' of Disasters: Flooding and COVID-19 in Rural West Virginia," on Monday, Sept. 12 from 5:15 – 6:45 p.m. in the Health Sciences Center's Fukushima Auditorium Lobby.
Images curated by Jamie Shinn, assistant professor in West Virginia University's Department of Geology and Geography, and John Wyatt, her community partner, narrate rural life in Rainelle, W.Va. as the community faced both the effects of the COVID-19 pandemic along with ongoing devastation from West Virginia's notorious 2016 flooding, which damaged hundreds of homes and businesses.
Thanks to funding from the WVU Humanities Center, Shinn and Wyatt collaborated to identify a group of nine residents to participate in the project, including local business owners, city council members, parents and retirees.
"I loved using the method of photovoice in this project, because it allowed participants to tell their own story rather than filtering it through me, the researcher," Shinn said. "While each photo is a snapshot of one person's viewpoint at a particular moment, together they tell a much more complex story of this place, one that goes far beyond the pandemic."
Shinn added that, most strikingly, the photos result is a visual representation of people's experiences with COVID-19 and the flooding in ways both familiar and unique, as told through their own voices and lenses.
Dr. Clay Marsh, chancellor and executive dean for WVU Health Sciences, avid supporter of the intersections of art, humanities and health, will open the event.
The exhibit will be on display at the Health Sciences Center Pylons through November.
Leave a Reply