Posted by Jane Metters LaBarbara.
June 12th, 2018
Blog post by Stewart Plein, Assistant Curator for WV Books & Printed Resources & Rare Book Librarian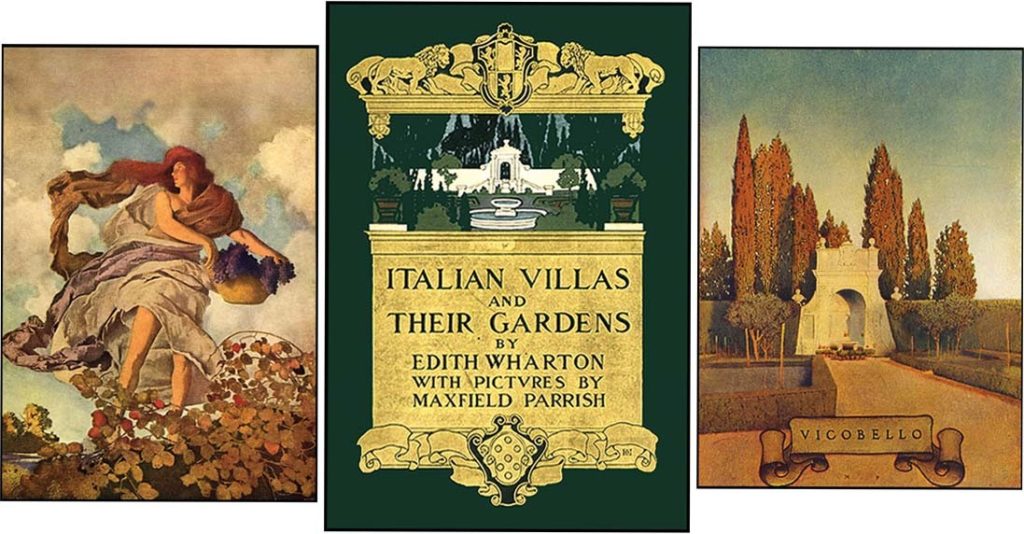 Recently, the WVU Libraries received a large gift from the late Lucinda Ebersole, a collector, book lover, publisher, and bookstore owner, totaling over 11,000 books.  Yes, that's right, over 11,000 books.  This extensive collection arrived in near pristine condition, all books in their original dust jackets, and with many rare and antiquarian titles included.  Today on the blog, I would like to highlight a book from the collection that I am very excited about, one of those rare and antiquarian titles that I have longed to have in the collection.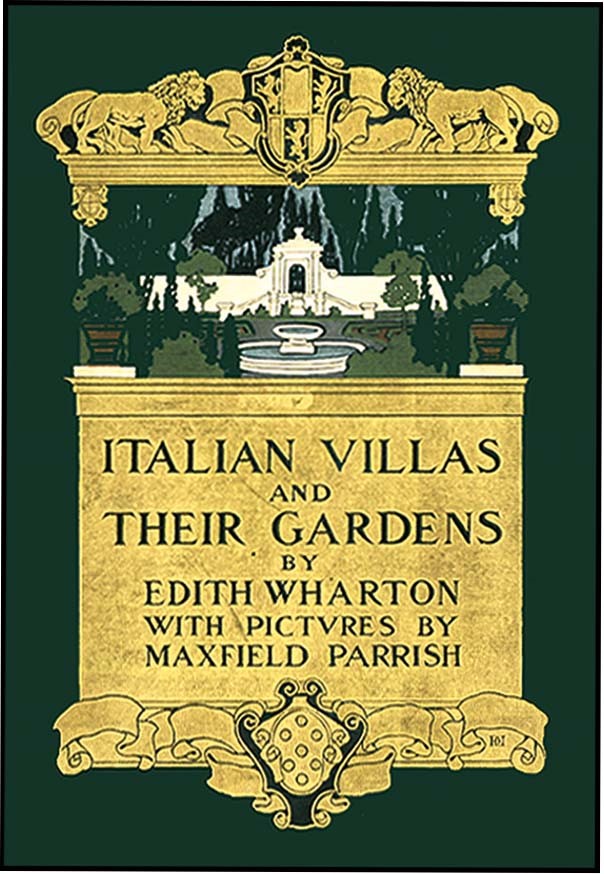 The book is Edith Wharton's Italian Villas and their Gardens, published in 1904, and illustrated by Maxfield Parrish, a favorite artist of the day.  Edith Wharton, (January 24, 1862 – August 11, 1937) pictured below, was the author of novels such as The House of Mirth, Ethan Frome, and The Buccaneers.  She was the first woman to win the Pulitzer Prize in 1921 for her novel, The Age of Innocence. She also had interests in architecture, interior design, and gardening.  Her home, the Mount, was designed and built by her in 1902.  Wharton established many formal gardens at The Mount, now recognized as a National Historic Landmark.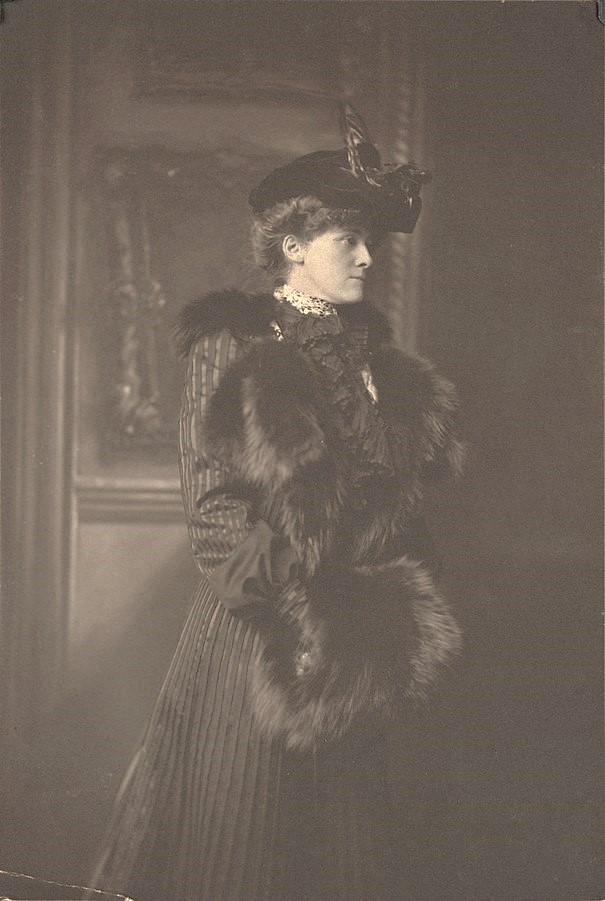 Wharton had a great love of travel and she traveled as frequently as possible.  While spending time in Italy she visited villas and their gardens.  Wharton observed the way the villa, the garden, and the landscape were designed as individual elements that when brought together, formed a magnificent whole.  Inspired to describe what she saw as "Italian garden – magic" in her book, which is now considered one of the most important gardening books of the 20th century, Wharton described the relationship of these three principles as the guiding force for laying out an Italian garden.  These gardens were not dependent on flowers as the central focus, but instead, were reliant on form – the shape of trees in conjunction with marble pools and fountains, as these elements were set into the larger landscape.
Beautiful full color plates by noted American artist Maxfield Parrish, whose paintings of dreamy landscapes were well suited to illustrate the "Italian garden-magic" Wharton saw in the villas and gardens she visited.  In addition, there are a few black and white photographs documenting gardens and scenes for the book.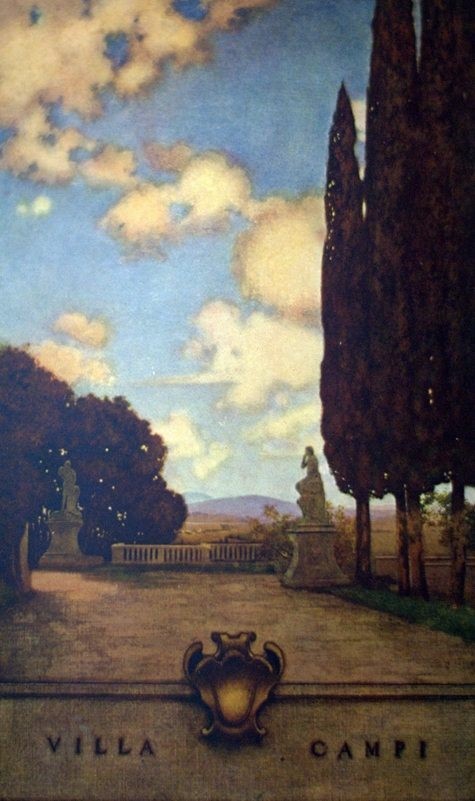 If you'd like to see this beautiful book, or any of the other landscape architecture or gardening books in the rare book collection, please contact the West Virginia and Regional History Center to make an appointment.  I'll be happy to share our treasures with you.
Resources:
2 Responses to 'A New Gift for the Rare Book Room: Edith Wharton's Italian Villas and Their Gardens, Illustrated with Paintings by Maxfield Parrish'
Frederick Anklam Says:
July 23rd, 2018 at 10:40 am

Love that Lucinda's legacy lives on in your library … she was a gem and would definitely get a kick out of your appreciation for this and other books in her collection

Jane Metters LaBarbara Says:
July 30th, 2018 at 10:22 am

Thank you for your response! Look for future posts on the Ebersole Collection as we continue to process it.
Leave a Reply