Posted by Monte Maxwell.
June 15th, 2018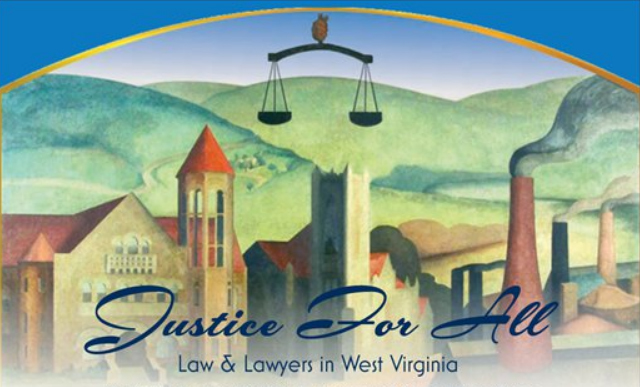 West Virginia University Libraries and the West Virginia and Regional History Center will address the law and lawyers in the Mountain State to mark the 155th anniversary of West Virginia's founding on June 20.
"Justice for All; Law and Lawyers in West Virginia" will commemorate the key role the legal profession has played throughout the history of the nation's 35th state.
"Few people are aware that West Virginia has made nationally significant contributions to law and legislation in fields including labor and industry, natural resources, medicine and education among others," WVRHC Director John Cuthbert said.
This year's theme honors Steptoe & Johnson's recent donation of the papers from the firm's co-founder, Louis A. Johnson.
"In addition to being an accomplished attorney, Louis A. Johnson was a leading statesman of the mid twentieth century," Cuthbert said. "Johnson served as Assistant Secretary of War under FDR and Secretary of Defense under Truman among many other posts."
Festivities begin at 9 a.m. with a reception in the James and Ann Milano Reading Room of the Wise Library, followed by a panel discussion to include John Fisher, the William J. Maier, Jr. Dean Emeritus, WVU College of Law; David C. Hardesty, Jr., WVU President Emeritus; Gregory Hinton, Senior Professor of Business Law, Fairmont State University; Marjorie McDiarmid, Steptoe & Johnson Professor of Law & Technology, WVU College of Law; Robert Steptoe, Jr., member and former CEO and managing partner, Steptoe & Johnson; and Dr. Ray Swick, historian emeritus for West Virginia State Parks.
Guest speakers will address several topics relating to the history of law in West Virginia, such as pioneer lawyer James Wilson; J.R. Clifford, the state's first African-American attorney; Louis A. Johnson; women in the field of law; and WVU's School of Law.
Following the talks, the WVRHC will open an exhibit of photographs, artifacts and documents chronicling the history of law in West Virginia in the James Hornor Davis Family Galleries. One gallery will be devoted to Johnson and other notable attorneys hailing from Clarksburg and Harrison County.
Those visiting the WVRHC during the opening will receive a free commemorative West Virginia Day poster. Also to mark the occasion, attendees can stop by the Downtown Campus Library Atrium to enjoy a slice of birthday cake. All events are open to the public.
Leave a Reply