Posted by Jane Metters LaBarbara.
August 6th, 2018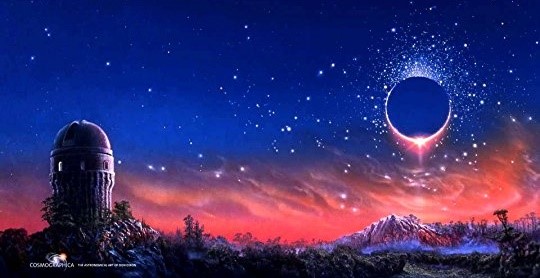 Blog post by Stewart Plein, Assistant Curator for WV Books & Printed Resources & Rare Book Librarian
Although Isaac Asimov, one of the greatest science fiction authors of all time, passed away in 1992, his work lives on in the West Virginia University Rare Book Room.  One of the most prolific science fiction authors of the twentieth century, Asimov made a huge impact on how we view the future.
Asimov was responsible for more than 500 authored and edited publications.  Among his most popular novels are the Foundation Trilogy, The Martian Way, and The Stars like Dust.  Books that were turned into movies include I, Robot, the Fantastic Voyage, and the Bicentennial Man.
Perhaps Asimov's single most important work is the short story/novella, Nightfall, published in 1941.  This story is considered the best science fiction short story written prior to the 1965 establishment of the Nebula Awards, the organization responsible for recognizing the best in science fiction or fantasy published in the United States.  The Rare Book Room holds important copies of Nightfall in a variety of formats, including books and records.  Its popularity led the story to be adapted for radio, film, podcast, and vinyl. 
WVU received the Asimov Collection through the generosity of donors.  Larry Shaver, class of 1974, founded the Asimov Rare Book Collection with the gift of his personal collection of rare and fine Asimov books and artifacts.  After receiving the Shaver gift, the library announced the collection through a small digital exhibit: https://lib.wvu.edu/collections/exhibits/asimov/.  This digital exhibit attracted the attention of Carlos Patterson, from California, who reached out to WVU to offer his personal collection of Asimov material.  Mr. Patterson's gift has also been added to the Rare Book Room collection.  This year, both donors have continued to contribute.   Mr. Patterson recently donated books associated with Asimov, while Mr. Shaver donated a first edition of Asimov's book, Our Angry Earth with the original dust jacket.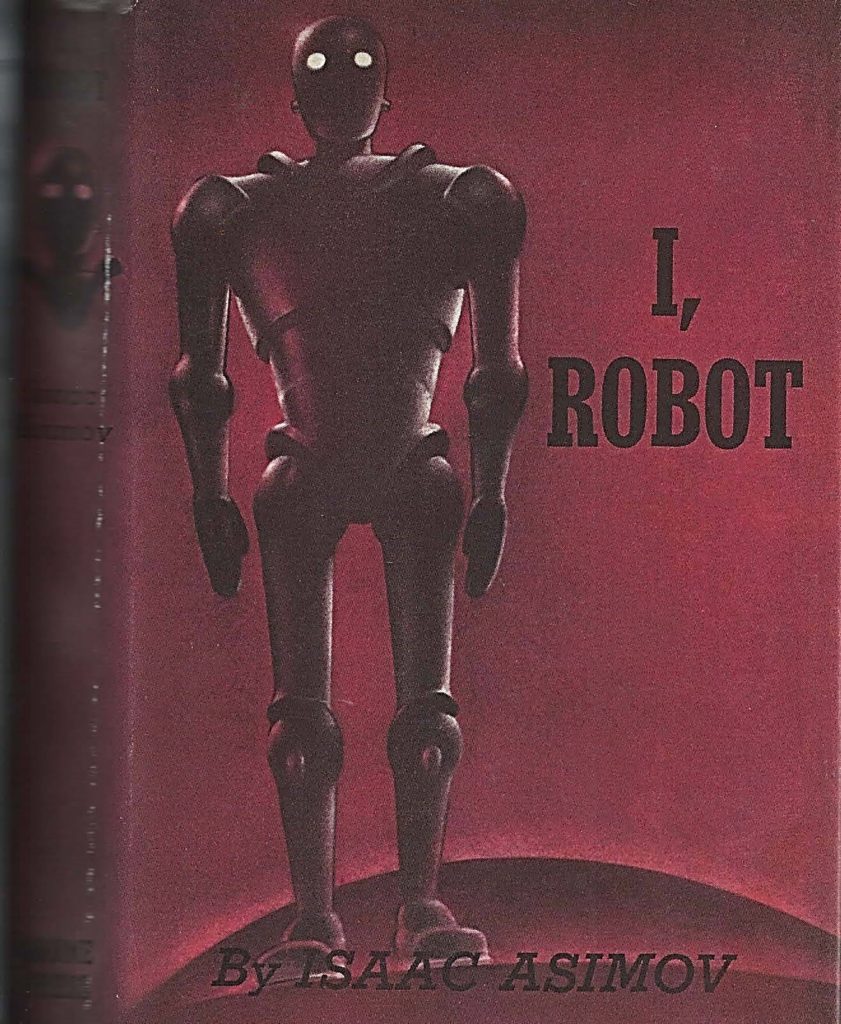 First published in 1950 by Gnome Press. Gift of Larry Shaver.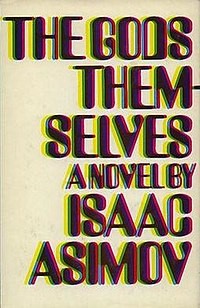 This novel won the Nebula Award for best novel in 1972.  Gift of Carlos Patterson.
Other donors have also contributed to the Asimov collection this year.  Eric Wright has recently donated Asimov's Election Day 2084.  Mr. Wright has also given other Asimov titles over the years.  Last week, John Frederick donated a signed paperback of The Currents of Space.
Thanks to these collectors, West Virginia University has one of the largest Asimov collections in the nation, with many rare and signed books.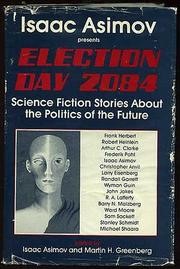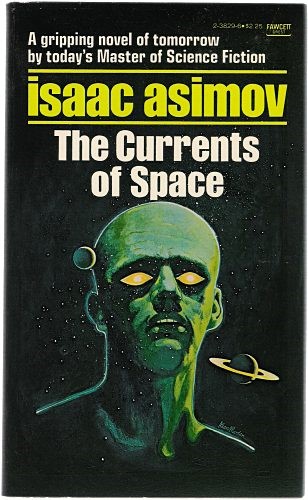 The summer 2017 issue of the WVU magazine created a two page photo spread featuring highlights from the Asimov Collection for their Staff Picks article, shown below.  Dr. Jay Cole, who recently taught a class on Asimov for WVU, and I, got the opportunity to select some of our favorite items from the Asimov Collection.  One of Dr. Cole's picks was the Fantastic Voyage.  Dr. Cole says of this book, "Thanks to the Asimov treatment, it becomes a page-turning thriller featuring accurate biology and physiology."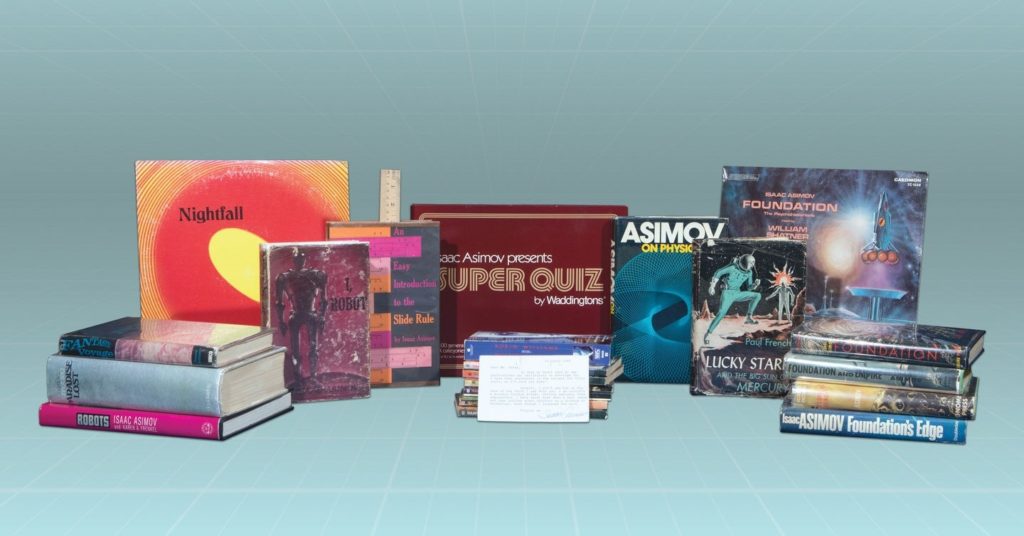 For me, as a fan of the original Star Trek television series, my favorite was William Shatner's reading of "The Psychohistorians," a story about scientists from one of Asimov's most popular novels, Foundation, on vinyl.
As a class project, the students in Dr. Cole's Asimov class, Science Fiction and Fantasy, were asked to write a short science fiction story as part of their course assignment.  After the class, Dr. Cole collected the stories and published them in the book, Umbra.  This collection of Asimov inspired short stories is currently housed in the Rare Book Room.  It is also available for purchase from Amazon.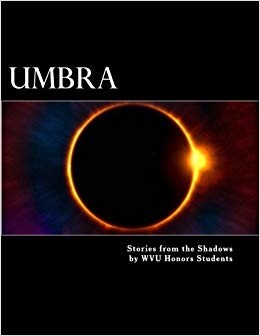 Just last week, WVU's Osher Life Long Learners stopped by the Rare Book Room for a class about our collection and an opportunity to learn a little more about Isaac Asimov.  The class spent a couple of hours examining Asimov's books and looking over a collection of Asimov related archives that cover everything from films on VHS and DVD formats, calendars, computer games, and many more interesting items that were released during Asimov's lifetime.
If you'd like to see books or archives from the Asimov Collection, give us a shout!  We'd be happy to make an appointment to share our fascinating Asimov collections with you.  If you'd like to donate to the Isaac Asimov collection, please contact me, Stewart Plein, rare book librarian, at the West Virginia and Regional History Center.
Resources:
Banner image: Goodreads: https://www.goodreads.com/book/show/99245.Nightfall
I, Robot book image:  Stuff Point: I, Robot: Science fiction picture: http://stuffpoint.com/science-fiction/image/158912/i-robot-picture/
The Gods Themselves book image: https://en.wikipedia.org/wiki/The_Gods_Themselves
Wikipedia:  Nightfall:  https://en.wikipedia.org/wiki/Nightfall_(Asimov_novelette_and_novel)
Isaac Asimov: https://en.wikipedia.org/wiki/Isaac_Asimov
The Gods Themselves:  https://en.wikipedia.org/wiki/The_Gods_Themselves
Asimov's Election Day 2084 book image: https://www.kirkusreviews.com/book-reviews/isaac-asimov/election-day-2084/
Asimov's Currents of Space book image:  http://asimov.wikia.com/wiki/The_Currents_of_Space
WVU Today Archive article:  "WVU to showcase notable Isaac Asimov collection to Public."  http://wvutoday-archive.wvu.edu/n/2010/10/21/wvu-to-showcase-notable-isaac-asimov-collection-to-public.html
WVU magazine article: https://wvumag.wvu.edu/departments/staff-picks/isaac-asimov
Umbra book image: https://www.amazon.com/Umbra-Stories-Ph-D-Jay-Cole/dp/197399738X
Leave a Reply