Posted by Monte Maxwell.
September 4th, 2018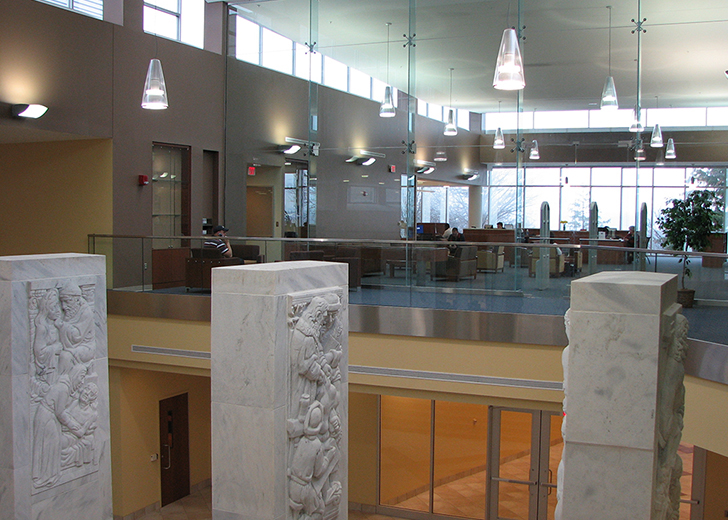 The West Virginia University Health Sciences Library will host an opening reception for the exhibit "Art & Health: Artwork by Healthcare Professionals at WVU" September 20 from noon to 1 p.m. at the Health Sciences Center Pylons.
The exhibit showcases works of photography, painting, ceramics and more by people who work in the University's health industries, and will remain on display through December 15.
The artists include:
Ismail Asad, a WVU undergraduate in his junior year studying biology and minoring in business administration;
Dana Gray, grants administrator for the department of Pathology and the Research Coordinator for the Department of Surgery;
Randall Levelle, program manager at the WVU School of Nursing;
Beth Ann McCormick, program specialist for the Pathologists' Assistant Program at WVU HSC;
Denise Porter, a mammographer at WVU Medicine at the Betty Puskar Breast Care Center and at the Fairmont Gateway Clinic;
Kimberly Rauscher, ScD, MA, an Associate Professor in the School of Public Health;
Benjamin Silverberg, MD, MSc, FAAFP, a Family Medicine physician at WVU Medicine.
For the chance to win a prize, visitors are invited to a write a response to the artwork in this exhibit. Submissions should be limited to one page and sent to juror Jason Kapcala at jason.kapcala@mail.wvu.edu by Dec. 15. Kapcala is the author of North to Lakeville and coordinator of Auxiliary Aids in WVU Office of Accessibility.
First place winner will receive a signed copy of Kapcala's book; the second place winner will receive a signed copy of "Roundabout Directions to Lincoln Center" by Renee K. Nicholson, professor of Multidisciplinary Studies and Narrative Medicine project director. For more information visit exhibits.lib.wvu.edu/gallery_art_health.
Leave a Reply