Posted by Monte Maxwell.
February 8th, 2019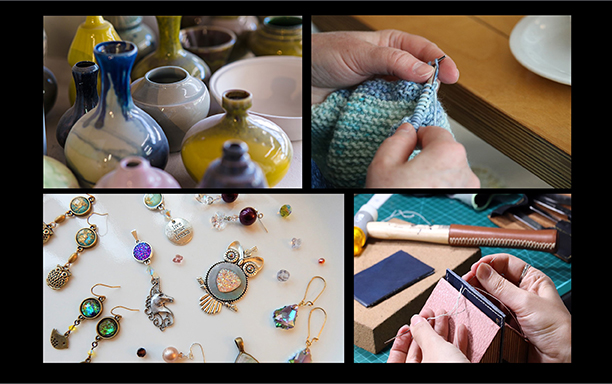 The WVU Art in the Libraries committee, in collaboration with the Health Sciences Center, is seeking visual artists working in the healthcare field at WVU and WVU Medicine to participate in an exhibition in the fall of 2019 in the Health Sciences Library.
The second Community Show at the Health Sciences Library will focus on handmade art and crafts, including pottery, jewelry, fine art, leather, metal, wood, glass, photography, textiles, knitting and other forms. It is open to any full- or part-time Health Sciences staff, faculty or students.
Winning submissions will be displayed in the Health Sciences Library during the fall 2019 semester, with a reception to be announced.
To participate, contact Sally Deskins, WVU Libraries exhibits coordinator, at sbdeskins@mail.wvu.edu or 304.293.0369. Feel free to send images, ideas, websites, etc. by May 31, with the media, size and description of your submission and your title and department. The Art in the Libraries committee will judge submissions and respond to the artists via email by June 30.
Visit the Art in the Libraries website, exhibits.lib.wvu.edu/craftwork, for more information.
Leave a Reply