Posted by Jane Metters LaBarbara.
April 24th, 2019
Blog post by Stewart Plein, Assistant Curator for WV Books & Printed Resources & Rare Book Librarian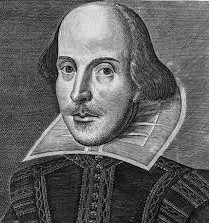 Spring is here and what better way to celebrate William Shakespeare's 455th birthday, than to look at the way he used flowers in his plays.
The book shown below, Plant-Lore and Garden Craft of Shakespeare, was written by Henry Nicholson Ellacombe (1822–1916), a British vicar who had a passion for botany and gardening. He wrote a number of books on gardening including this one, now part of the WVU Rare Book Room Shakespeare Collection.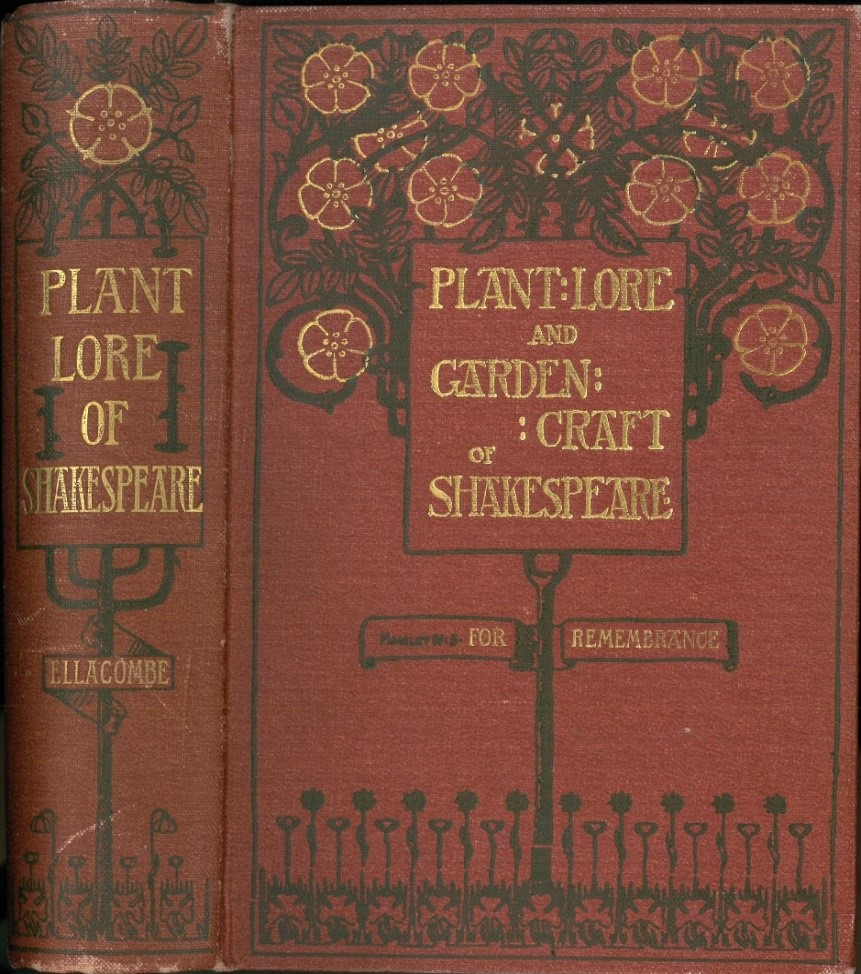 This copy is the "new edition illustrated." The first edition was not illustrated, and due to its popularity, a new edition was published with floral illustrations. While most people consider the first edition as the most valuable, this book proves the exception. The second edition with the illustrations is of greater importance that the first printing.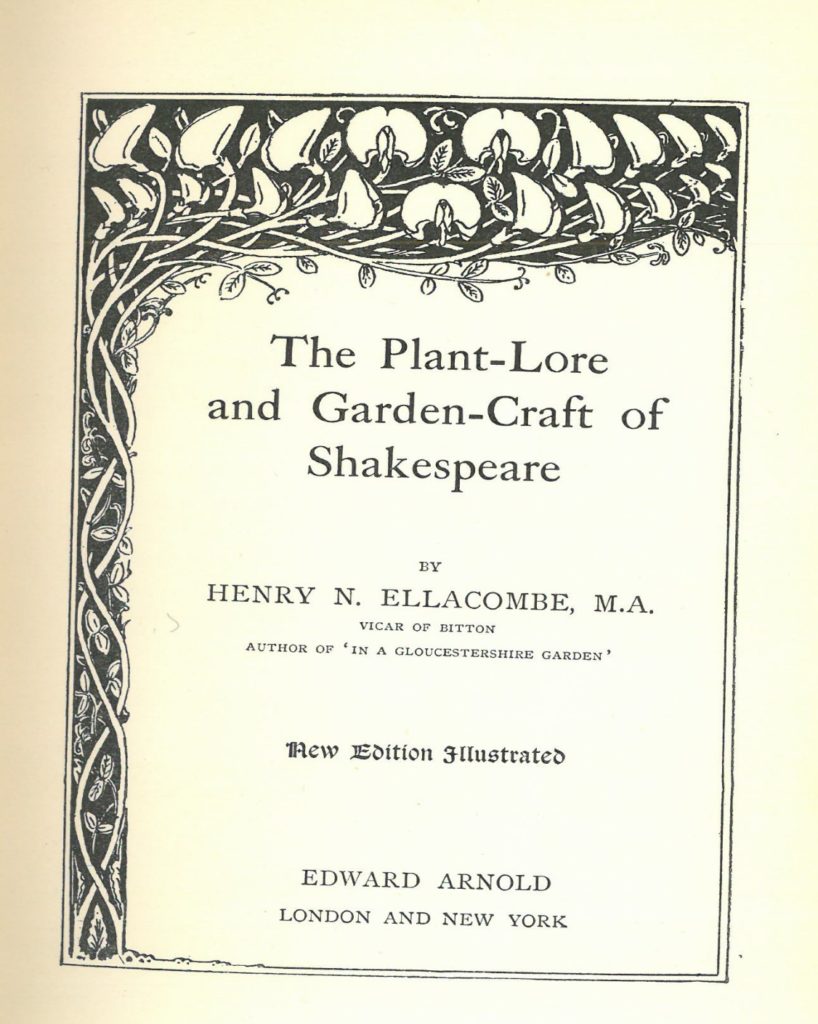 Title page
The first illustration in Ellacombe's book shows the home that was Shakespeare's birthplace and its surrounding gardens in Stratford-upon-Avon.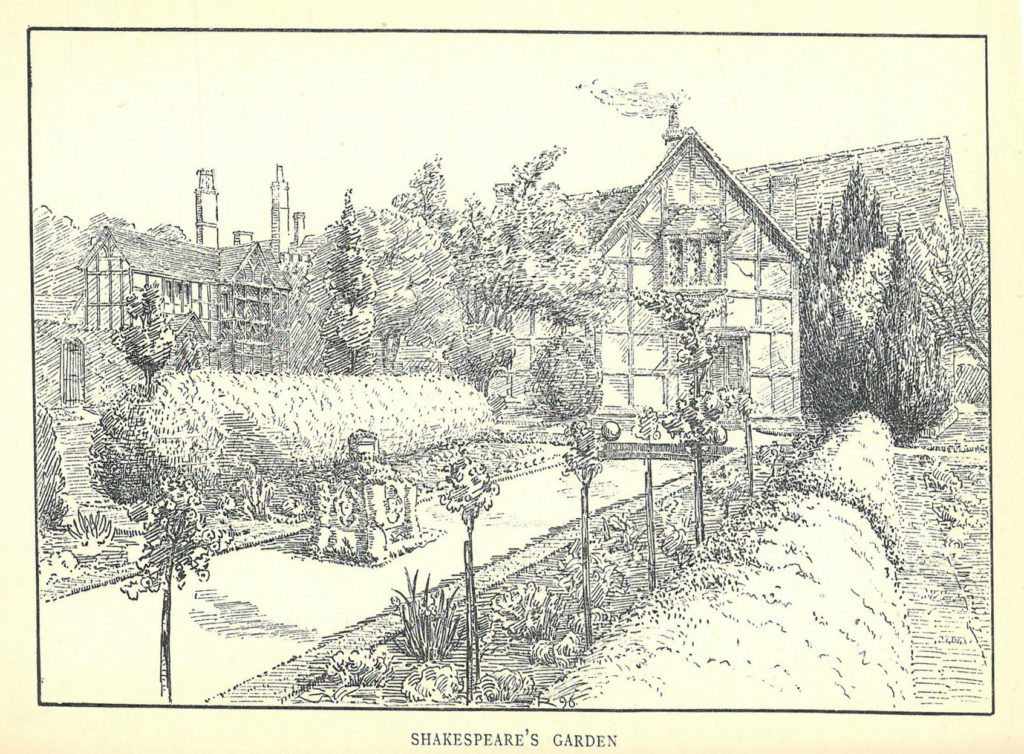 Flowers, among other plants, were the focus of Ellacombe's book. Flower portraits appear throughout the text coupled with a line from one of Shakespeare's plays that mention it. The eglantine, below, is the name of a rose that is described as having hooked thorns and aromatic leaves which were often used in potpourri.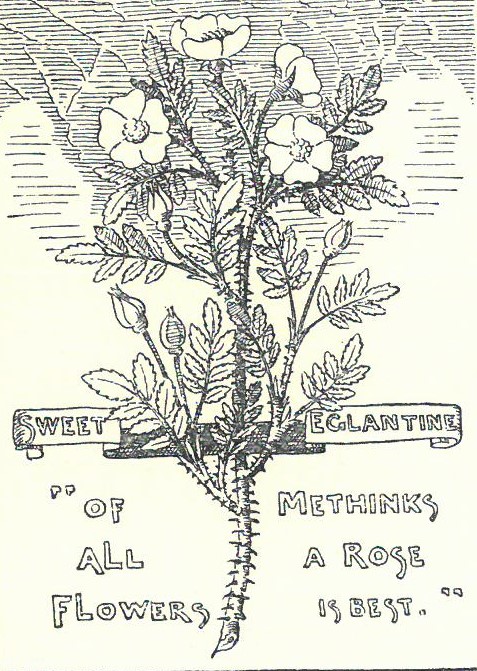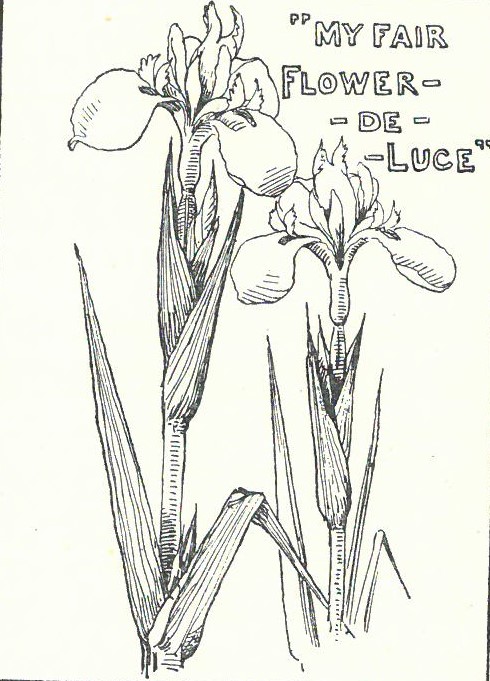 "What sayest thou, my fair flower-de-luce?" Henry, V, v.2, 323.
The Flower de Luce, is derived from the French term, fleur de lis, for what we call an iris. The iris can also be used as an herb. The roots can be dug up and ground and used for medicinal purposes.
The rose and iris will soon be blooming in Morgantown. If you can't wait, make an appointment to see this book, and other works on Shakespeare and botany in the Rare Book Room. The Internet Archive has a version of this book online: https://archive.org/details/b21687882
Resources
Leave a Reply