Posted by Monte Maxwell.
May 6th, 2019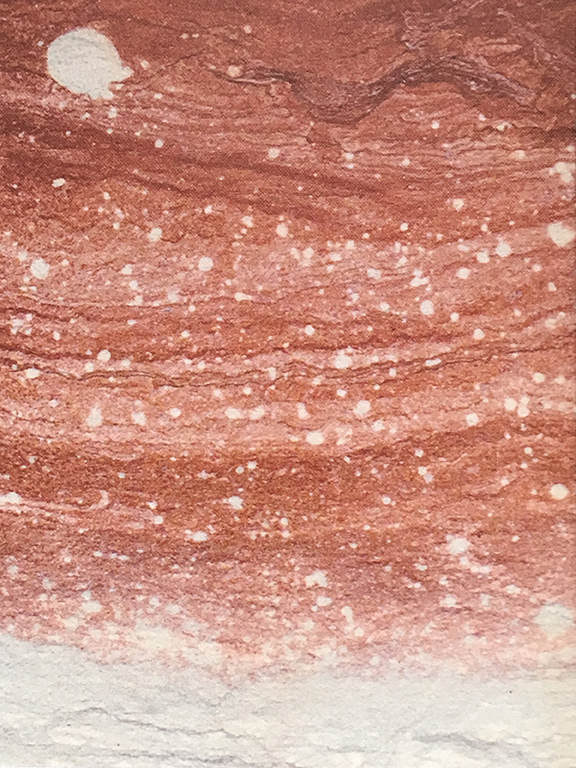 It's an exhibit ~270 million years in the making.
During the Permian Period, acidic, salty lakes and groundwaters existed in Kansas. Remnants of these extreme environments have been preserved as rocks and include red muds, blue gypsum, and clear halite, along with entrapped microcapsules of Permian water, atmosphere, and microorganisms.
WVU geology professor Kathleen Benison's photographs of these rocks serve as both scientific evidence and aesthetic objects.
Benison's exhibit "With a Grain of Salt: Art in Rocks" opens at the Downtown Campus Library, Room 1020, on May 9 and will remain on display through July 31. She will deliver a talk on May 13 at 4 p.m.
Benison uses sedimentary geology, geochemistry, and geomicrobiology to study the deposition and diagenesis of continental evaporites and red beds. Her active research projects include modern acid saline lake systems in Western Australia and Chile, their Permian analog deposits in the U.S. midcontinent, and similar systems on Mars.
The above photo shows sediments deposited during the Permian Period by flash floods and dust storms in a desert in Kansas. For more information visit the Libraries' Art in the Libraries website.
Leave a Reply