Posted by Monte Maxwell.
June 7th, 2019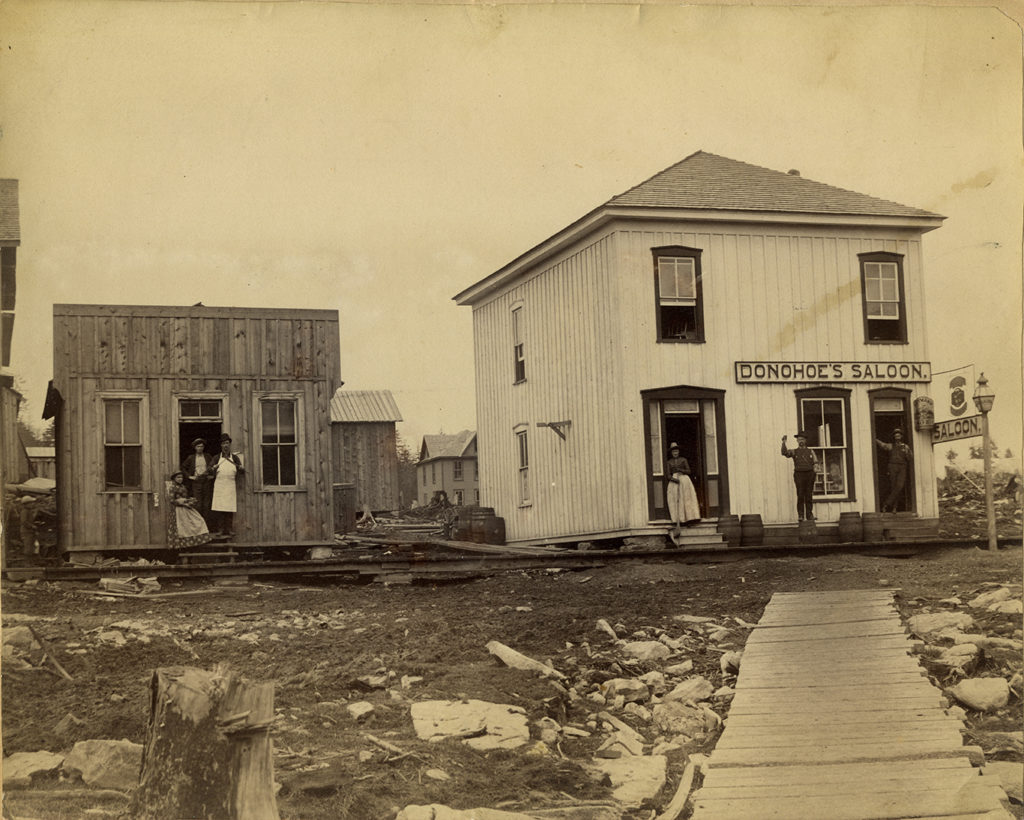 If you're on Facebook, twitter or Instagram, it's impossible to miss the selfies people post to announce a night on the town, a trip to an exotic location or just a new pair of sunglasses.
Set aside the Internet and smartphones, and they're simply following a social norm established more than 150 years ago. While Millennials are growing up on social media, the Civil War generation was the first to grow up with photography.
"Photography was an earth-shattering innovation in the mid-19th century, perhaps like the introduction of the computer or the cell phone," said John Cuthbert, director of the West Virginia and Regional History Center. "It was introduced in the U.S. around 1840 and within a couple of decades people all over America were getting their pictures taken by itinerant photographers who would travel from town to town."
West Virginia University Libraries and the WVRHC will use words and pictures to tell the story of early photography in America from 1840 to 1915 as part of their West Virginia Day program on June 20 from 9 a.m. to noon.
Ron Coddington, a leading authority regarding photography during the Civil War era, is the keynote speaker.
"During photography's early years, daguerreotypes, ambrotypes and tintypes ruled the portrait world. Then, on the eve of the Civil War, a curious new format landed in America – the carte de visite," Coddington said.
Carte de visite photographs, or CDVs, were photographs on cards roughly the size of a baseball card that were exchanged and collected among friends and family.
"After hostilities began, hundreds of thousands of soldiers and sailors posed for their portraits," Coddington said. "Countless millions of photographs were produced. Significant numbers of these most intimate and personal artifacts survive today. Some are finding a place among the iconic images of the war."
A carte de visite image of an unidentified couple, ca. 1865.

A carte de visite image of three unidentified young women, ca.1865.

A carte de visite image of Union General George B. McClellan and his staff, ca. 1862.
In his talk titled "Cardomania! How Civil War photography became the social media of the 1860s," Coddington will tell the story of Civil War portrait photographs and what became of them.
Festivities begin at 9 a.m. with a continental breakfast reception in the Milano Reading Room in the Charles C. Wise, Jr. Library. Coddington will speak at 10 a.m. Coddington is the author of four books of collected Civil War portraits and editor and publisher of Military Images magazine.
Following the keynote, an exhibit of early photographs from the WVRHC's historical photograph collection will open in the Center's Davis Family Galleries. Also, everyone in attendance will receive a limited-edition commemorative poster.
The program continues in the Downtown Campus Library Atrium. Stop by to get a slice of birthday cake and meet the speaker.
For more information, contact WVRHC Director John Cuthbert or Assistant Director Lori Hostuttler at 304-293-3536.
3 Responses to 'West Virginia Day celebration to focus on early photography'
Nadhiya Says:
June 17th, 2019 at 10:35 am

Civil war, a topic that history will never erase from its face at any point in time. Dear Monte, I should say that was a very interesting read. Sharing pictures from those times is such an eye catcher as they talk a lot about our history. It is with awe that we believe the innovation in Photography since those times.

Tasriful isalm Says:
December 13th, 2020 at 1:34 am

Yes, it is complete article about West Virginia Regional history .The site decorated well by unique way and good photography.
The all picture are knowing different thing .
Showing pictures from those times is this kind of eye catcher as they don't stop talking about our history. It happens to be with awe that we tend to believe the innovation through Photography since those intervals.
Thanks for information.

Tasriful isalm Says:
December 16th, 2020 at 11:47 pm

I should assert which has been an awfully significant read through. Showing illustrations or photos because of some of those intervals might be this kind of eyeball catcher like they don't stop talking on the subject of a lot of our back ground. It happens to be with the help of awe that marilyn and i are convinced typically the new development through Photographs as some of those intervals.
Leave a Reply