Posted by Monte Maxwell.
June 12th, 2020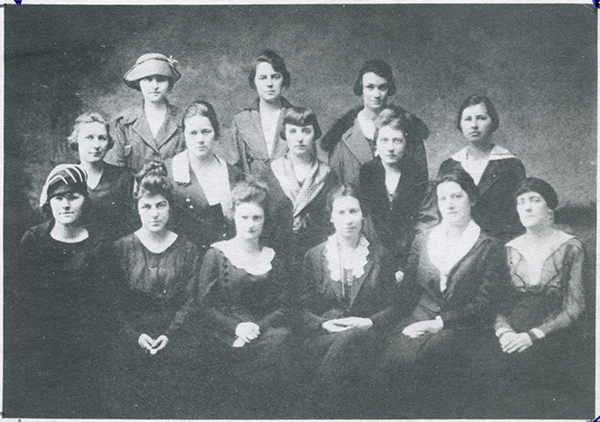 One hundred years ago, West Virginia legislators met at the State Capitol in Charleston to ratify the Nineteenth Amendment to the U.S. Constitution, which extended voting rights to women. West Virginia University Libraries and the West Virginia and Regional History Center will mark the milestone with an online West Virginia Day program on Saturday, June 20, at 10 a.m.
A link to the webinar is available at wvrhc.lib.wvu.edu/news-events/west-virginia-day?35.
"The tale of West Virginia's passage of the Nineteenth Amendment is quite amazing," WVRHC Director John Cuthbert said. "We are pleased we can take our West Virginia Day celebration online so that we can recount the events and their significance to the country."
Keynote speaker Anne W. Effland, retired from a 30-year career as an historian and economist with USDA, will deliver a presentation titled "Country Roads and Small Towns: Tracking West Virginia's Contribution to the 19th Amendment." Her talk will explore the evolution and national significance of the Woman Suffrage movement in West Virginia.
After being passed by Congress in 1919, the Nineteenth Amendment needed to be ratified by 36 states to become law. On March 10, 1920, West Virginia became the 34th state to approve the amendment.
Its success in the mountain state required conquering multiple hurdles. First, Gov. John Jacob Cornwell saw past anti-suffrage protests to add ratification to a special session's agenda in February 1920. Then, after the House of Delegates quickly threw their support behind the amendment, the Senate hit a 14-14 roadblock.
"In a dramatic effort to end the stalemate, Sen. Jesse Bloch of Wheeling returned from a California vacation in a cross-country dash to break the tie," Effland said. "Thus, less than four years after the disastrous defeat of the referendum for state suffrage, West Virginia's suffragists provided a crucial victory in the fight to win the 36 states needed to achieve women's suffrage nationally."
Effland earned her master's in history from WVU in 1983 and worked for the WVRHC from 1979 to 1983. She received her doctorate in history from Iowa State University in 1991. Effland has published on the West Virginia women's suffrage movement and researches rural history.
For more information about the West Virginia Day program, contact Cuthbert at jcuthber@wvu.edu.
Leave a Reply