Posted by Monte Maxwell.
October 5th, 2020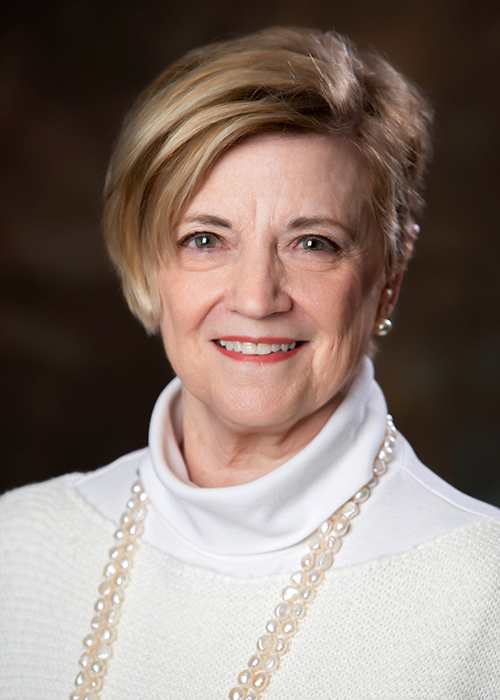 In commemoration of the Suffrage Centennial, the WVU Libraries' Art in the Libraries Virtual Program will host Becky Cain Ceperley, former National League of Women Voters president, for a talk on the impact of voter registration and turnout on Friday, Oct. 9, from noon-1 p.m.
Ceperley is an at-large member of the Charleston City Council and serves as its president. She's a former member of the Public Policy Committee of the Council on Foundations; national Executive Committee of the Leadership Conference on Civil Rights; the Advisory Committee on Election Law to the American Bar Association; the national Campaign Finance Institute; and the West Virginia Election Commission. Ceperley is also a recipient of the Distinguished Alumni Award from WVU's Political Science Department and the Eberly College of Arts and Science.
This event is in conjunction with WVU Libraries' exhibition Undefeated: Canvas(s)ing the Politics Around Voter Suppression Since Women's Suffrage and in partnership with the West Virginia Women Vote of Morgantown coalition. Register here: https://wvu.zoom.us/meeting/register/tJMtdOusqzkqHtVegUOoI4zelpa8qehOaOBN
Ceperley will be introduced by Susan Watkins, who joined the Charleston Area League in 1979, which is how the two met. Watkins served in a variety of capacities at the local level, including president on two different occasions. She also served as secretary, Voter editor and president of the League of Women Voters West Virginia.
The Undefeated exhibit, currently available online, will be on display in the Downtown Campus Library in Spring 2021. It is partially sponsored by the West Virginia Humanities Council and cohosted by the Morgantown National Organization for Women.
This event is among a number of programs initiated by a coalition of area groups to promote awareness for the Suffrage Centennial. Upcoming virtual programs coordinated by Art in the Libraries include:
Women of Appalachia Spoken Word event on Oct. 17 from 1-3 p.m.
Atiba Ellis, Professor of Law at Marquette University Law School on democracy, voting, and race on Oct. 30 at 6 p.m.
Sign language interpreting and captioning services are available by request for participants who are deaf or hard of hearing. To request an Interpreter or Captioner please contact Jason.Kapcala@mail.wvu.edu at least three business days prior to this event.
For more information or to get invitations to these events contact Sally Brown Deskins, WVU Libraries exhibits coordinator, at sbdeskins@mail.wvu.edu.
Leave a Reply