Posted by Monte Maxwell.
October 26th, 2020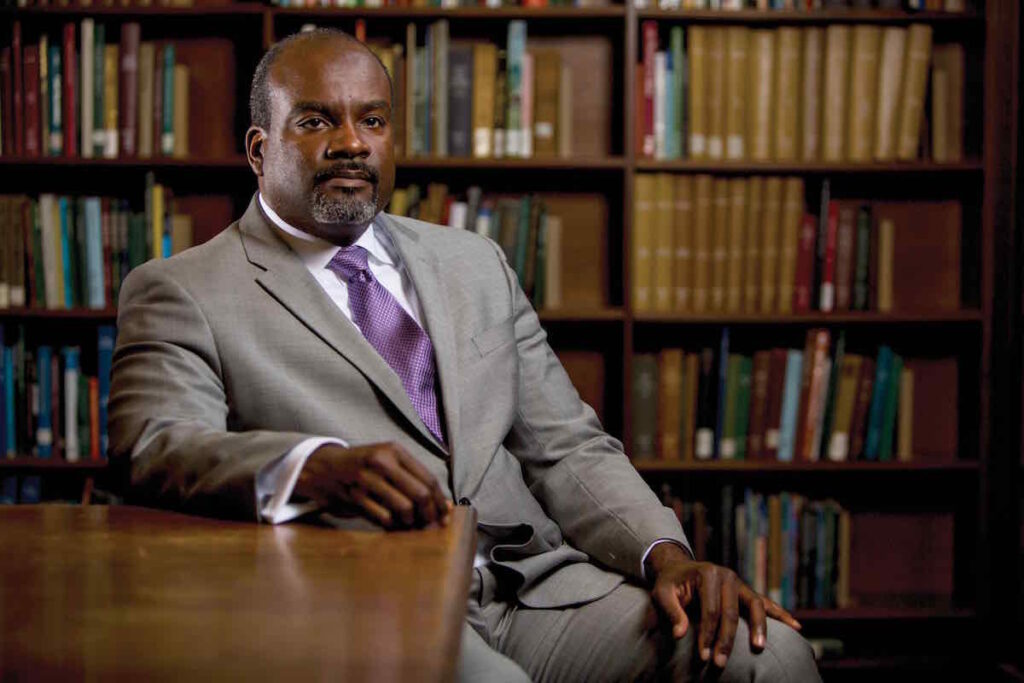 In commemoration of the Suffrage Centennial, the WVU Libraries' Art in the Libraries Virtual Program will host Atiba Ellis, Professor of Law at Marquette University Law School, on democracy, voting and race on Oct. 30 at 6 p.m.
Ellis researches how racial and class-based oppression interact continue to abridge and deny the right to vote to communities on the margins of American democracy. His work has analyzed voter identification laws for their socioeconomic effects, situated felon disenfranchisement laws as enforcing a political underclass, analyzed the theoretical scope of the Citizens United decision, and described the ideological drivers of vote suppression.
His work is interdisciplinary in nature, spanning doctrinal legal analysis, critical political theory, race and the law, legal history, and innovative legal pedagogy. Professor Ellis' current research focuses on how ideologically driven conceptions of "wrongful voters" diminish the right to vote. He has also written on critical legal theory and legal history.
Ellis will be introduced by Nicole Wilson-Carr, a nurse practitioner at WVU Medicine and a member of the Morgantown National Organization for Women and the Morgantown Kingwood NAACP. Register for the Zoom event here.
The Undefeated exhibit, currently available online, will be on display in the Downtown Campus Library in Spring 2021. It is partially sponsored by the West Virginia Humanities Council and cohosted by the Morgantown National Organization for Women.
Sign language interpreting and captioning services are available by request for participants who are deaf or hard of hearing. To request an Interpreter or Captioner please contact Jason.Kapcala@mail.wvu.edu at least three business days prior to this event.
For more information or to get invitations to these events contact Sally Brown, WVU Libraries exhibits coordinator, at sally.brown@mail.wvu.edu.
Leave a Reply