Posted by Angela Spatafore.
July 13th, 2021
Blog post by Christina White, undergraduate researcher at WVU
This is the tenth post in White's series on race, justice, and social change through cookbooks, featuring the following books from the Ebersole collection: Mammy Pleasant's Cookbook, A Date with a Dish, A Good Heart and a Light Hand, and The Jemima Code.
What women were expected to do, how to do it, and why they should do it is spelled out word for word in Freda de Knight's cookbook. I felt like I was studying a women's manual for proper household management, subscribing to a cooking tips blog, and learning a history lesson all at once.
A Date with a Dish is packed with "women's advice and tips." Written for women by a woman, I felt an intimacy created by mutual understanding of strictly female responsibilities at the time. Here's a few of her strong suggestions for women: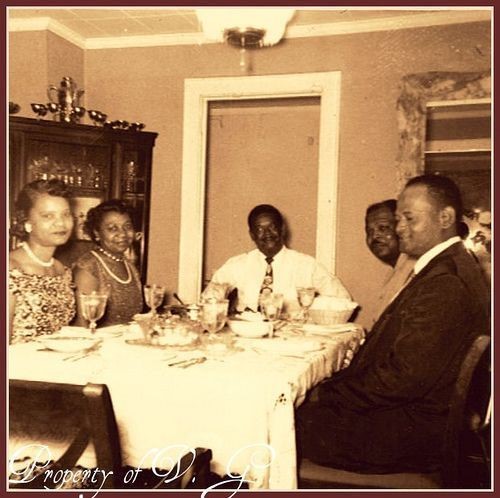 Freda's recommendations jumped out at me for different reasons. I resonated with some and went pffffft at others. I was not expecting a cookbook to instruct me on color schemes, silverware placement, calorie counting, or how to raise children.
Some of the most interesting tips from Freda:
"If your room is dark, make your table bright; add your sunshine"
"Create a picture when you set a table… give your table personality"
"And if you want to keep your weight down along with your doctor's advice, eat regularly, wisely, and well. Eat sparingly of starches, sugars and fats."
When I read about the correct method for candle placement, I had to take a break and close the book. I thought, why does this matter? Is it getting ridiculous?
It did matter to Freda and the women who purchased the book. I realized that cookbooks share values and lifestyles. As ridiculous it sounds to a college student in 2021, Freda believed these tips would uplift and refine her readers' household.
My favorite bit of advice from Freda:
"Don't save the best for company, continually be your own guest."
Resources:
Black Southern Belle: 10 Favorite Vintage Images in the Kitchen
One Response to 'Be your own guest.'
loved this, it took me to some great looking recipes Says:
August 3rd, 2021 at 7:04 am

wonderful blog, will have to take more time to read more later.
Leave a Reply