Posted by Monte Maxwell.
August 25th, 2021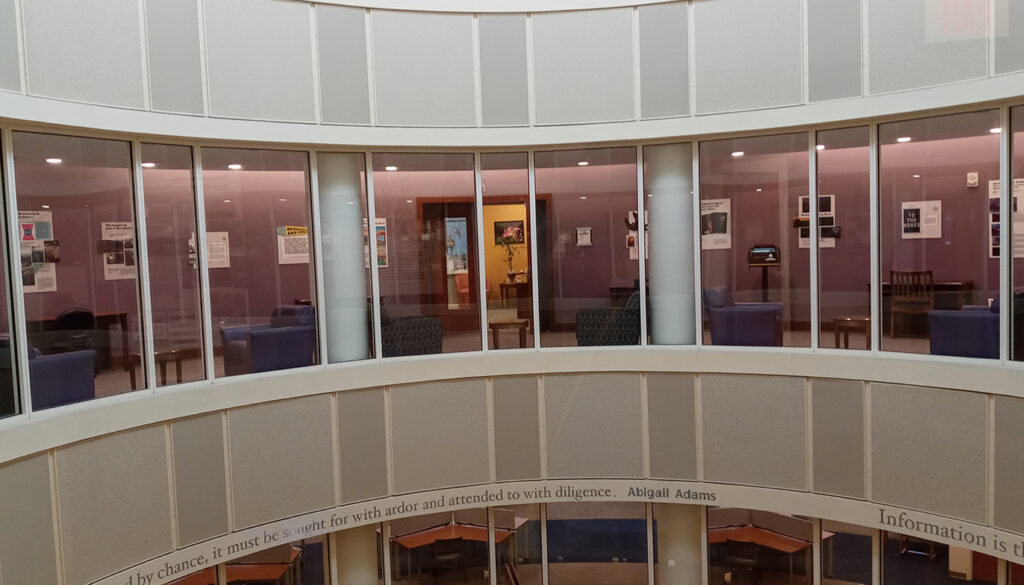 West Virginia University Libraries' "Appalachian Futures" exhibit has made its second stop on its tour of Appalachia. The exhibition will be on display at Appalachian State University's Belk Library through December.
"Appalachian Futures" is the Art in the Libraries' second annual collaborative, multidisciplinary project advancing important conversations in the region. The exhibit addresses the dominant contemporary narratives about Appalachia in a new way — how the people of Appalachia have worked and will work to rewrite their own narrative and transcend limiting definitions of what it means to be Appalachian.
"'Appalachian Futures' takes us beyond the stereotypes to paint a rich and multi-layered picture of what it means to be Appalachian," Libraries Exhibits Coordinator Sally Brown said.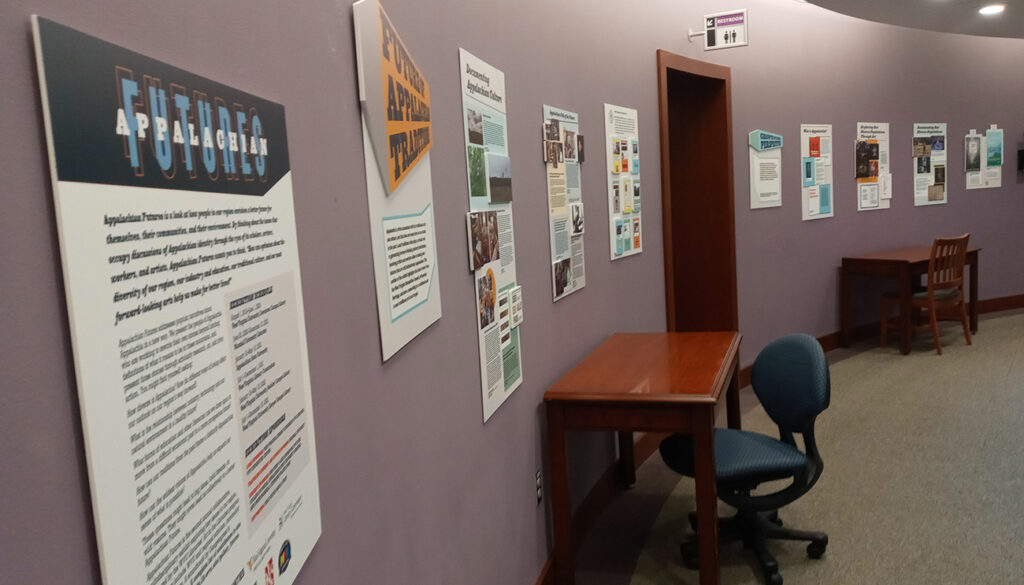 The print installation addresses an array of topics including Growth of Diverse Populations; Science, Education and Industry; Future of Appalachian Traditions; Speculative Futures; and the often overlooked communities of Indigenous Appalachia, "Affrilachian" (African American in Appalachia) and queer Appalachia.
"Appalachian Futures" contributors include 50 WVU and regional scholars, community groups and artists. A soundtrack by Gangstagrass is downloadable online. A complete list of contributors is also online on the exhibit's website.
"Appalachian Futures" debuted at the Downtown Campus Library in the fall of 2019 and remained through the academic year. It was then on display at Marshall University's Drinko Library from fall 2020 through June 2021.
Belk Library's Trevor McKenzie, manuscripts processing assistant and Kim Sims, coordinator of Special Collections and university archivist, helped Brown install the exhibit at Appalachian State.
Future stops will include the West Virginia Library Commission, Jan. 1-May 15, 2022; WVU Beckley Campus Library, June 1-Dec. 15, 2022; and Potomac State College's Mary F. Shipper Library, Jan. 15-May 15, 2023.
Leave a Reply