Posted by Angela Spatafore.
August 30th, 2021
Blog post by Christina White, undergraduate researcher at WVU
This is the thirteenth post in White's series on race, justice, and social change through cookbooks, featuring the following books from the Ebersole collection: Mammy Pleasant's Cookbook, A Date with a Dish, A Good Heart and a Light Hand, and The Jemima Code.
Given the scraps of the plantation, enslaved people did their best to tast-ify undesirable and spoiled food. I knew very little about how they transformed leftovers into something edible, or how they creatively discovered natural supplements.
Tell me if this sounds familiar: a few lessons on slavery in high school that focused on important rebellions, brutality and punishment, and maybe the Underground Railroad. Or, it could be that my education didn't hit the minimum. Either way, I was intrigued and impressed by Ruth L. Gaskins' description of adapted food from times of slavery in her cookbook, A Good Heart and A Light Hand. I'd kill to taste the slow-moving molasses and creamy buttermilk she writes about.
The right side of this chart shows recipes that Ruth makes from ingredients that were staples in the diets of enslaved people in Virginia.
Common foods eaten by enslaved people (according to Ruth)
Selected cookbook recipe(s) using this food
Corn
Hoe Cakes – Corn Meal Method
Raised Cornbread
Pork
Chitterlings (Hog entrails)
Pork Cake
Wild Game
Muskrat, Squirrel, Rabbit – Caught and Skinned
Casserole of Possum
Fish
Fish Baked in the Ground
Why focus on the metamorphosis of plantation food to Ruth's cookbook?
Understanding the historical processes that shape dietary habits, especially those as profound and cruel as slavery, helps you grasp today's patterns, customs, and even health outcomes.
I traveled to Baltimore, Maryland a few summers ago to a food festival dedicated to Black culinary traditions. I heard people shout, "Soul food is not plantation food!" I was confused for a while, then a speaker at the event explained that the dietary habits of Black Americans are heavily stereotyped. Fried, greasy, and barbequed are words that stick to society's vision of "Black food," and the root of the issue dates back to slavery. With nothing but leftovers, enslaved people did what they could to make scrape palatable, whether that meant frying undesirable meat or adding fat to supplement calories.
This article by Christina Regelski says that "Slaves depended on salty, fatty foods to survive demanding work." It also discusses what enslaved people were provided during transit from Africa or elsewhere: "Rations were scientifically calculated to provide the cheapest, minimal nutrition to keep enslaved people alive."
Even so, I learned that small plantations permitted higher quality food to be eaten by enslaved people, sometimes the same meals as the owners. Chef Thérèse Nelson, the founder of Black Culinary History, said "It's not always the slop leftover narrative," she added. "We saw value in these parts, and made them delicious."
With a simple Google search, I found that African food is full of vitamins and minerals, a plant-based diet that supports longevity and health. If you look around at trendy Black-owned restaurants, you'll notice a resurgence of traditional "Black food" in a way that is directed by Black cooks themselves.
As an aspiring doctor, I care about health inequities. I want to understand why certain groups suffer more than others from diet-linked diseases like obesity or diabetes. Taking time to read about the history and subjugation of not just bodies, but diets, unveils current health issues in a new light. It's not so much "Black food" as "Forced-on-enslaved-people-by-white-people food."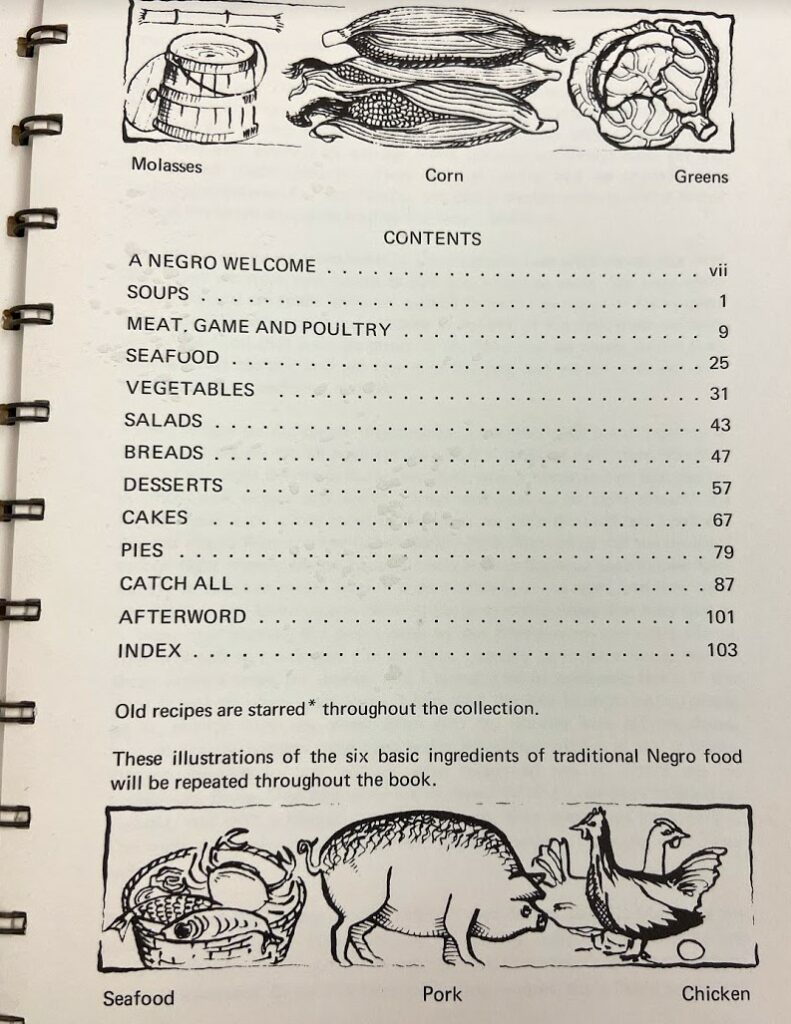 "These basic ingredients- corn, pork, chicken, greens, seafood, sour or buttermilk and molasses have stayed with us for 300 years, and still form the heart of Negro cooking."
Not to say that things haven't changed. Innovations and regional adaptations took place. However, noticing the ingredients and where they came from fosters awareness of why Black food is often misunderstood and misrepresented.
Leave a Reply