Posted by Angela Spatafore.
September 13th, 2021
Blog post by Christina White, undergraduate researcher at WVU
This is the fourteenth post in White's series on race, justice, and social change through cookbooks, featuring the following books from the Ebersole collection: Mammy Pleasant's Cookbook, A Date with a Dish, A Good Heart and a Light Hand, and The Jemima Code.
My family didn't have many guests over for dinner. And when we did, it was one of my close friends who felt comfortable enough to sprawl out on the living room floor and chow down on Pizza Hut stuffed crust pizza. So, reading about a stuffy, formal, and extremely important dinner in the life of Ruth L. Gaskins, the author of A Good Heart and A Light Hand, was a foreign experience for me. Her family's esteemed guest is in the name of this post; it's the Preacher's dinner.
"No one had to remind us about our manners because it was understood that if you ever wanted desserts again, you'd be extra careful that day."
Before digging in, the Preacher would say grace for literally everyone. Winston Churchill, random white men, and widows made the list of blessings. I'm serious. The evidence is here: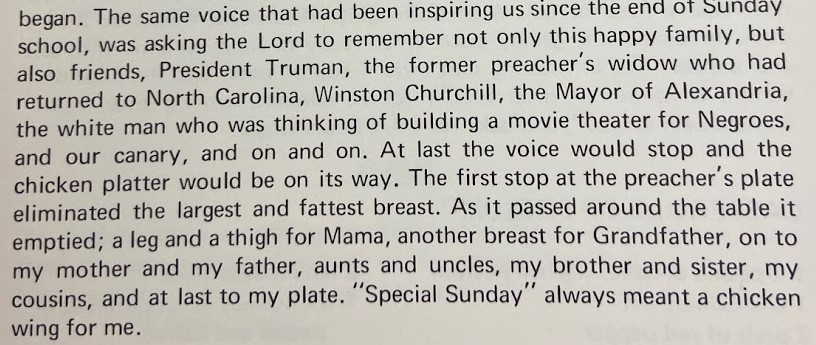 Apart from dinner at Ruth's house, the Church held community dinners where they served favorites like chitterlings (hog entrails), greens, potato salad, and trays of dessert. The food was a big operation, and the income was too. Ruth said, "Most churches are big business, but I've never known anyone who has ever complained about giving them money. They do so much for us, that we're more than willing to keep them going."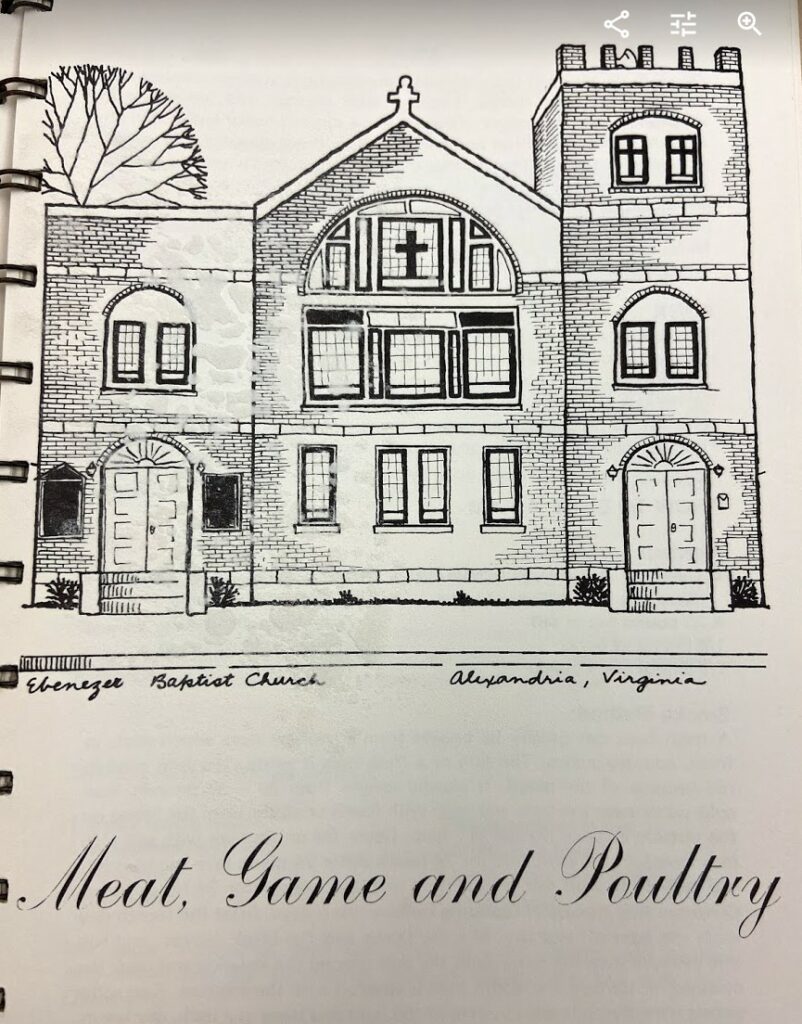 Just by reading the elaborate menus for Church events, I understand that it is a social hub and treasured piece of life's fabric. I did a bit of research on why the Church took such an important role and learned that enslaved people had no choice but to hold secret meetings for worship. Before emancipation, practicing one's religion and enjoying a sense of community were strictly prohibited. These freedoms are some of the greatest joys of being human, and necessary for happiness. I understand why freedom from slavery coincided with fierce and public dedication to a social institution that was cruelly withheld for so long. This cookbook told me more about family life, religion, and what mattered than I remember from most history textbooks. Although my memory is somewhat fried, I know these relics of history offer something tasty and special.
Leave a Reply