Posted by Admin.
September 27th, 2021
Blog post by Christina White, undergraduate researcher at WVU
This is the fifteenth post in White's series on race, justice, and social change through cookbooks, featuring the following books from the Ebersole collection: Mammy Pleasant's Cookbook, A Date with a Dish, A Good Heart and a Light Hand, and The Jemima Code.
In the first post of this blog, I mentioned this TikTok video. It's long overdue to say goodbye to a racist, oversimplified stereotype that Black women throughout history endured. The women I wrote about in this blog, Mary, Freda, and Ruth, helped hammer away at the myth of the jolly, ignorant mammy.
The Jemima Code by Toni Tipton-Martin was the last book I investigated, and uh-oh, it's not a cookbook! It's a synthesis of culinary wisdom from Black chefs in America over the years, focusing on how racist stereotypes created an accepted code of racism: the Jemima Code.
Published in 2015, this timeline guided me through the conception, propagation, and ongoing termination of the "mammy" trope. It's about repeated images and ideas linked to Black women to keep them in a subordinate position. Chubby, uneducated, jolly, and unattractive were trademarked through mainstream ads and social influencers, all to restrain a group that desired greater freedoms and respect.
Aunt Jemima came to be in the 1880's. The promotional character was based on blackface skits by white vaudeville actors. Why? Because industries and white elites wanted to depict Black women as less than, other, and in desperate need of white guidance (control).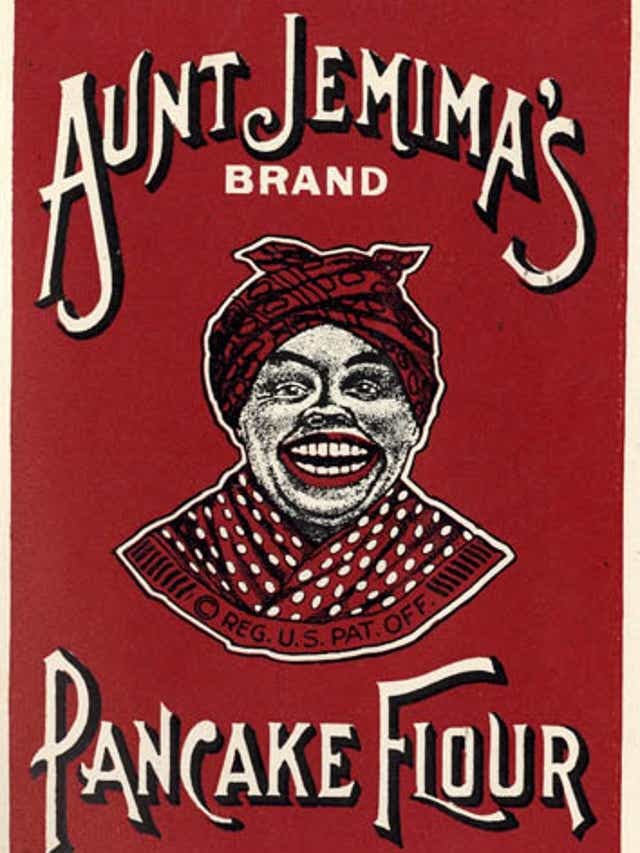 Aunt Jemima Pancake Flour ad from 1915 (above). The Aunt Jemima character was removed by Quaker Oats in 2020, after 130 years of public use.
"She has to be humorous, stout, lighthearted, illiterately magical- stern enough to control the children without threatening them, dependable and loyal enough to assure mothers that the kitchen was in good hands, asexual enough to foreclose any wayward thoughts among the men of the house."
Unfortunately, these demeaning opinions aren't gone. They persist by cycling throughout the decades in new forms meant to be more subtle, acceptable, and undetected. Heard of tokenism? Microaggressions? Colorblindness? These are the updated forms of racism that fly under the radar of many well-meaning people. I didn't personally learn about them or how to combat them until college! I often asked myself, what else am I missing? How can I stop being complicit to racism?
It's a tough question. Self-education is a good place to start, and as a white person, I want to hear and project the wishes of people who are hurt by racism. Celebrating the contributions of Black chefs through writing is exciting for me on two levels: I can embrace my passion for cooking and begin informing myself of the realities that affected Black cooks and social justice advocates.
"A cookbook author tells stories that… advocate for social causes, such as education, suffrage, child welfare, abolition of slavery, eradication or poverty, or improved social welfare; that use highlights of her own life to memorialize her work…"
-Toni Tipton-Martin
Leave a Reply