Posted by Monte Maxwell.
November 8th, 2021
There are three new Art in the Libraries exhibits on display at the Health Sciences Center and the HSC Library.
West Virginia People of Color in Healthcare
Health Sciences Center Pylons, November 2021-May 2022
Healthcare in the Mountain State, like many areas in rural Appalachia has obstacles to overcome such as employing a diverse population of providers and equitable access to quality healthcare. Historically, People of Color in health care navigated their own path through discrimination, segregation, and systemic racism to become practitioners. Today's practitioners continue the legacy of providing communities quality care and generating People of Color's increased trust in medical institutions thus increasing the quality of public health and well-being. This exhibit looks at the past, present and future of West Virginia People of Color in Healthcare with historical imagery and text, current perspectives and WVU initiatives and more. View the online exhibit here.
WV AHEC Rural Community Health Scholars
WV AHEC Rural Community Health Scholars Program: An Exhibit of the 2021 Interprofessional Education Faculty-Staff Award Winning Project
Rural Community Health Scholars is a two-year program offered to 75 of West Virginia's top health professions students from institutions across the state. This program aims to provide supplemental and interprofessional educational experiences to those interested in practicing in rural of underserved communities. This exhibit takes a look at the accomplishments and initiatives of this successful, award-winning program.
Collaborators include Jacquelynn Copenhaver, MA, grants manager, WVU Institute for Community and Rural Health; Treah Haggerty, MD MS, associate professor, WVU School of Medicine and Co-Director, WVU Rural Track and Rural Scholars Program; and Jessica Stidham, MA, program manager, WV AHEC Rural Community Health Scholars
HSC Pylons Hallway, November 2021-June 2022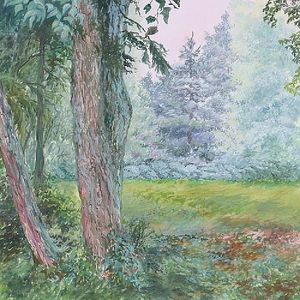 This exhibit, a partnership between Health Sciences and WVU Art in the Libraries, includes prints featuring different creative expressions of trees in prints by artists Robert Bourdeau, Serge Clement, BA King and Catherine Perehudoff.
Leave a Reply