Posted by Monte Maxwell.
January 12th, 2022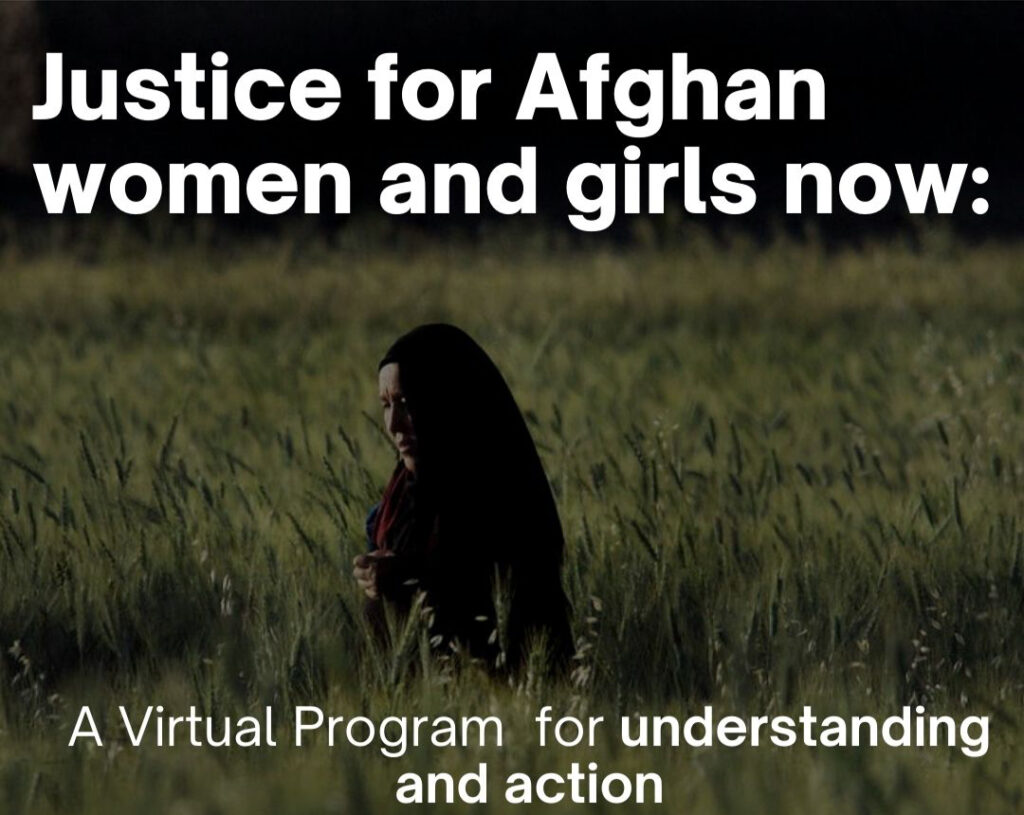 Plan to log on to "Justice for Afghan Women and Girls Now: Understanding and Action," a virtual event January 25 from 6-7 p.m. that will explore the aftermath of the Taliban takeover of Afghanistan in August 2021 that has placed many women and girls in crisis.
"One of the strengths of the panel is we have speakers who are approaching the issue from a variety of perspectives. This is a unique opportunity to hear multiple sides and multiple perspectives on women's and girl's rights in Afghanistan," said Amy S. Thompson, Chair of the Department of World Languages, Literatures & Linguistics and the Director of International Relations and Strategic Planning for the Eberly College of Arts and Sciences.
Register for this Zoom event here: https://wvu.zoom.us/meeting/register/tJYsfuuvqDwqH9xubfAt-5S-LEq6TwqNTEoP
The program is organized by West Virginia University Libraries, Eberly College, WVU Women's Resource Center, WVU Immigration Law Clinic and WV Now. Panelists include: 
Eleanor Smeal, president and a cofounder of the Feminist Majority Foundation, with an international and national perspective and historic context;
Parween Mascari, Appalachian Lawyer, entrepreneur and "Halfghan," shares personal and legal perspective from first-hand experience;
Alison Peck, WVU Immigration Law Clinic leader and international law expert, brings information about local action and legal challenges;
Renee Corbett, Outreach Worker, Refugee Resettlement & Immigration Services on the technicalities of the refugee experience;
Manal AlNatour, Ph.D., Associate Professor of Arabic Studies and Director of Arabic Studies Program, on Afghan Women at the Crossroad: A Cultural Perspective;
Leslie Tower, director of the WVU Women's Resource Center, and Barbara Evans-Fleischauer, the longest-serving woman member of the West Virginia House of Delegates, will provide introductions.
Thompson will moderate the discussion alongside Sue Barazi, Vice President of the Islamic Association of WV and President of West Virginia Interfaith Refugee Ministry.
"It's going to be a learning experience for everyone," Thompson said. "I have worked with a variety of languages, cultures, and international initiatives throughout my career, and I'm excited to learn more about the current situation in Afghanistan from the knowledgeable panelists."
Live captioning will be available on the Zoom virtual program. Request for other services can be made by contacting jason.kapcala@mail.wvu.edu at least three business days prior to the event.
Leave a Reply