Posted by Monte Maxwell.
April 6th, 2022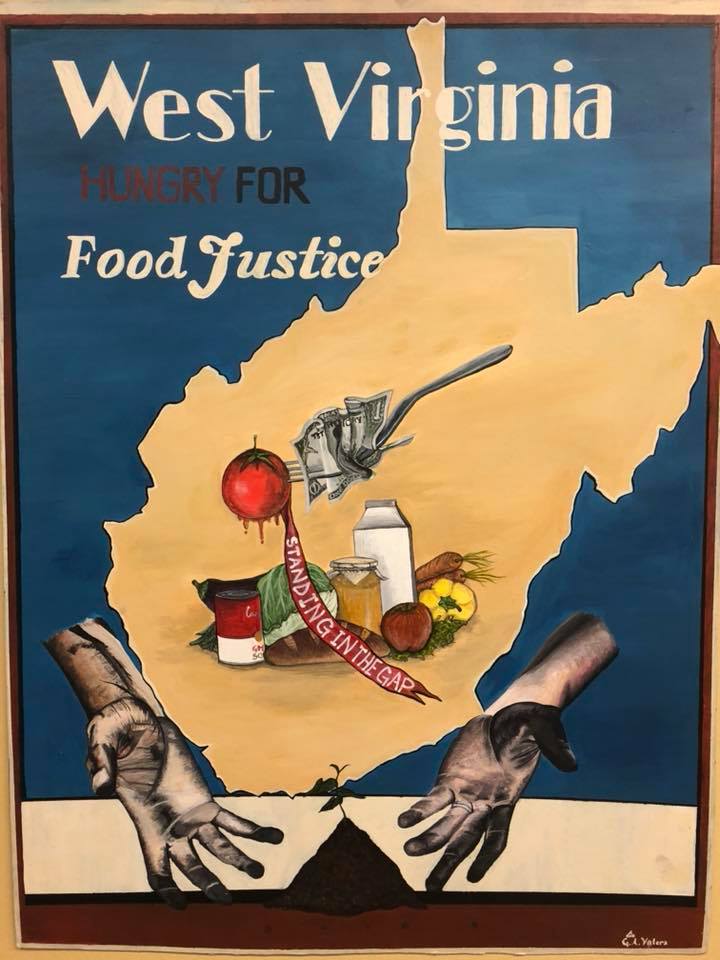 Food is vital to sustaining all living things; yet, not everyone has access to a constant food supply, let alone fresh healthy foods. Do you want to know what local organizations are doing to help the community access food security?
West Virginia University Libraries will host a panel discussion titled "Community+Food" April 13 from 4-5 p.m. in the Downtown Library, Room 104. The program is in conjunction with the "Food Justice in Appalachia" exhibit and will give panelists the opportunity to share their organization's role in making food more accessible to the community. For those who can't physically attend, the discussion will also be available for viewing on Zoom.
Register for the Zoom event here.
Panelists will discuss their organizations' role with community food security, how community members can get involved, and more. Panelists include:
Lauren Martin, The Shack
Tom Bloom, Pantry Plus More
Brian Diller, Empty Bowls
Kathy Molnar, Morgantown Meals on Wheels
Sydni Vega, The Rack, WVU's Student Food Pantry
Joshua Lohnes, WVU Food Justice Lab director, will moderate the discussion.
"Local food access organizations play an important role in our communities, working to fill the gaps left by a porous social safety net that fails to ensure the right to food for all," said Lohnes. "I look forward to engaging with some of the key organizations responding to food insecurity in Monongalia county and advance conversations about the role they can play in advancing the movement for food justice in the region."
The "Food Justice in Appalachia" exhibit launched in October 2020 and will display at the Downtown Library through the end of May. The exhibit explores the food justice movement and the intersectionality of race, economics, gender, and health within the food industry, while offering suggestions to shape a more just, equitable, and sustainable food system.
Live captioning will be available on the Zoom virtual program. Request for other services can be made by contacting jason.kapcala@mail.wvu.edu at least three business days prior to the event. If, for some reason, we are unable to host virtually, we will email registrants and send the YouTube recording when it's available.
Leave a Reply