Posted by Monte Maxwell.
April 9th, 2018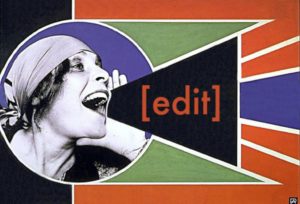 The Downtown Campus Library will host two Wikipedia edit-a-thons in April. Both event are open to the public. Preregistration is not required, but people should bring a laptop.
The first is an Art + Feminism Wikipedia Edit-a-thon on April 13 from noon to 3 p.m. in room 104. The Art + Feminism edit-a-thon will focus on female artists in the collection of the WVU Museum. Participants will have the opportunity to write about and edit Wikipedia pages of female artists, painters, designers and dancers. Kelly Doyle, WVU Libraries' Wikipedian in Residence for Gender Equity, will be available help individuals edit and create an account. For more information contact Sally Deskins, Libraries exhibits coordinator, at sbdeskins@mail.wvu.edu.
On April 19, from noon to 3 p.m., in Room 1036, students in the Women's and Gender Studies capstone class are organizing a Women Innovators, Designers and Entrepreneurs Wikipedia Edit-a-thon. It will be held in conjunction with WVU's Demo Day and Black Women's History Month. For information on this event contact Kasi Jackson, associate professor of Women's and Gender Studies, at kasi.jackson@mail.wvu.edu.