Posted by Jane Metters LaBarbara.
July 25th, 2016
Blog post by Michael Ridderbusch, Associate Curator, WVRHC.
In reviewing a recently acquired collection of photographs at the History Center, images from a long gone amusement park from southwestern Pennsylvania were discovered.  Known as "Oakford," it was established in 1901 by a trolley company with the intent to attract riders during times when traffic would otherwise be slow — the evenings and weekends.  Since this was a typical business strategy of trolley companies across the nation during the early 20th century, these amusement parks came to be known as "trolley parks."  Business slowed at Oakford during the depression years of the 1930s, and with the rise of the automobile, the park closed before World War II.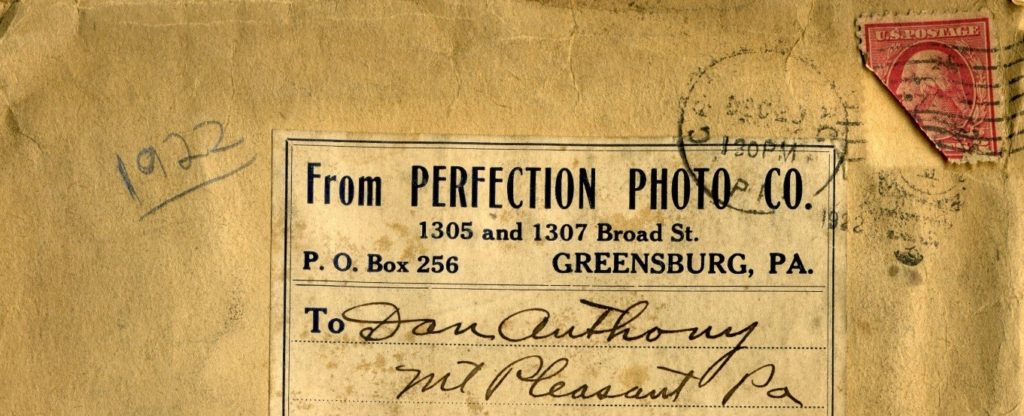 Some of the negatives in this collection were found in this envelope;
Dan Anthony is apparently the photographer.
Fortunately, however, the recently acquired photographs of Dan Anthony preserve a moment in the history of this amusement park when he snapped pictures of what is likely his family, and other subjects, during their visit in the 1920s.
Though Dan Anthony owned a car, as is evident in other photographs in the collection, the Anthonys could also have taken a West Penn Railways trolley from Mt. Pleasant to Oakford.  As residents of Mt. Pleasant, Pennsylvania, this is a plausible scenario.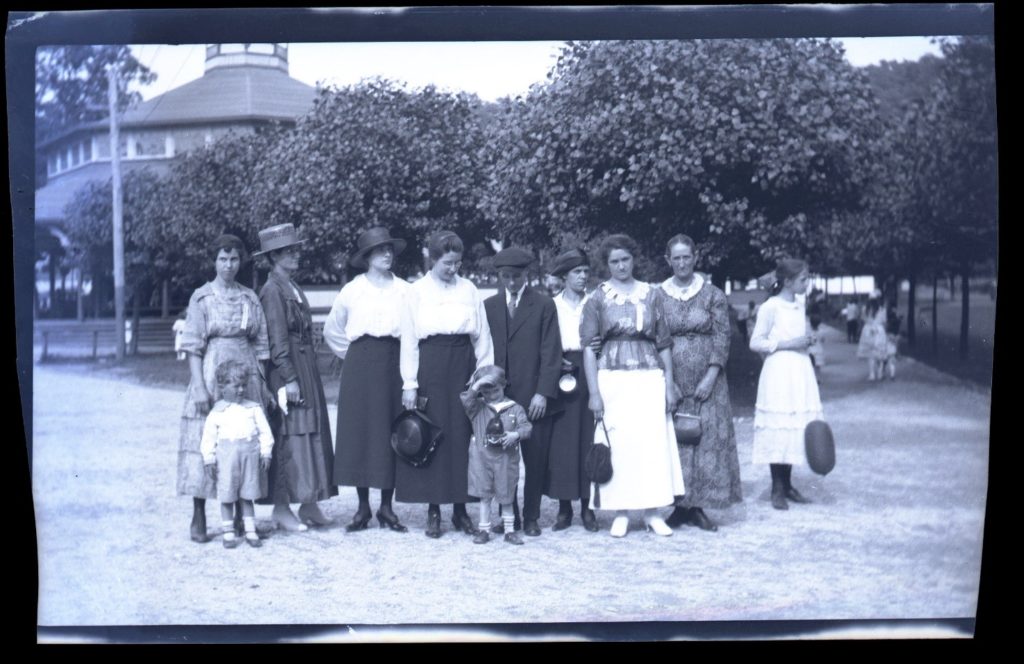 Family of Dan Anthony at Oakford Park, ca. 1920s.
The size of this group suggests that they travelled by trolley.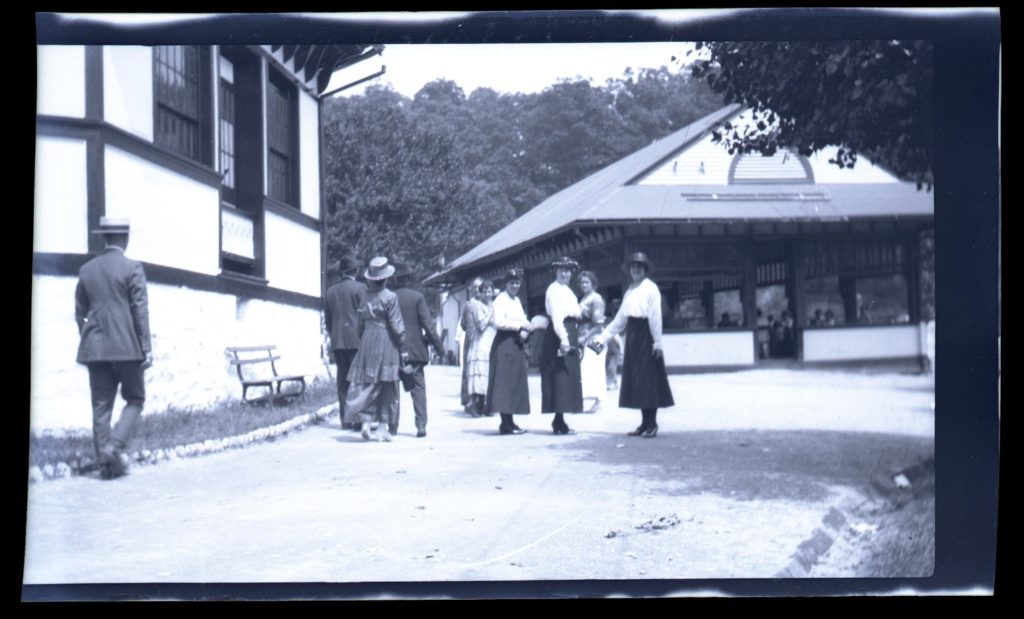 Anthony Family, Oakford Park Restaurant in Background, ca. 1920s.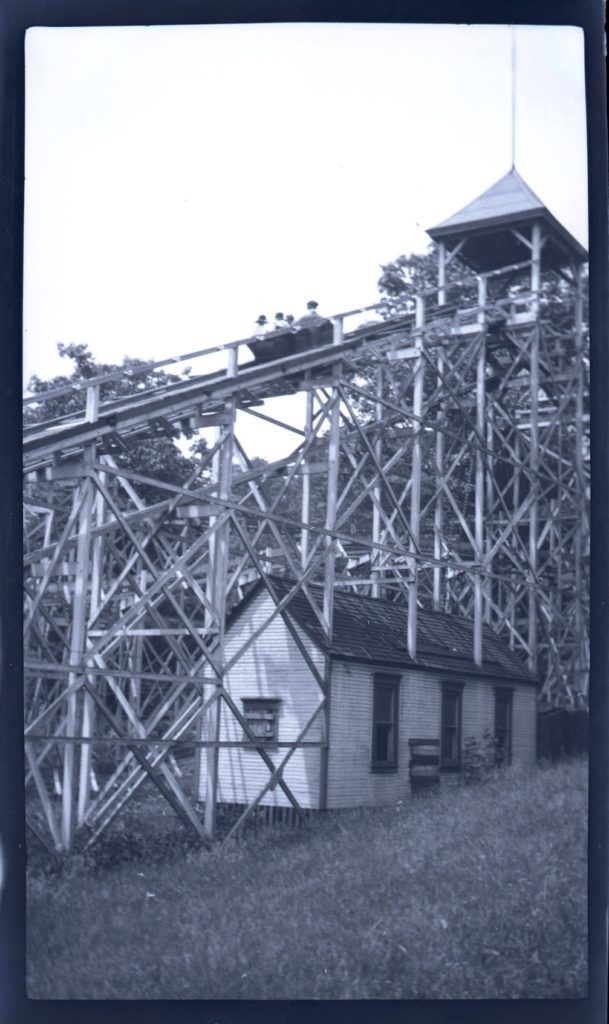 "Figure 8" Coaster at Oakford Park, ca. 1920s.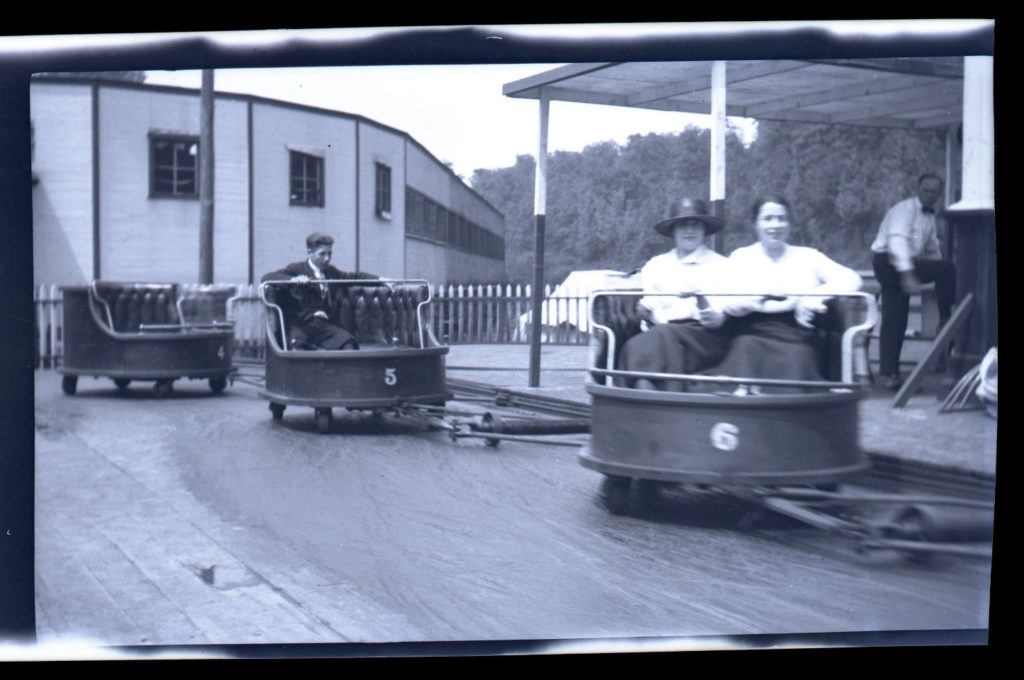 "The Whip" at Oakford Park, ca. 1920s.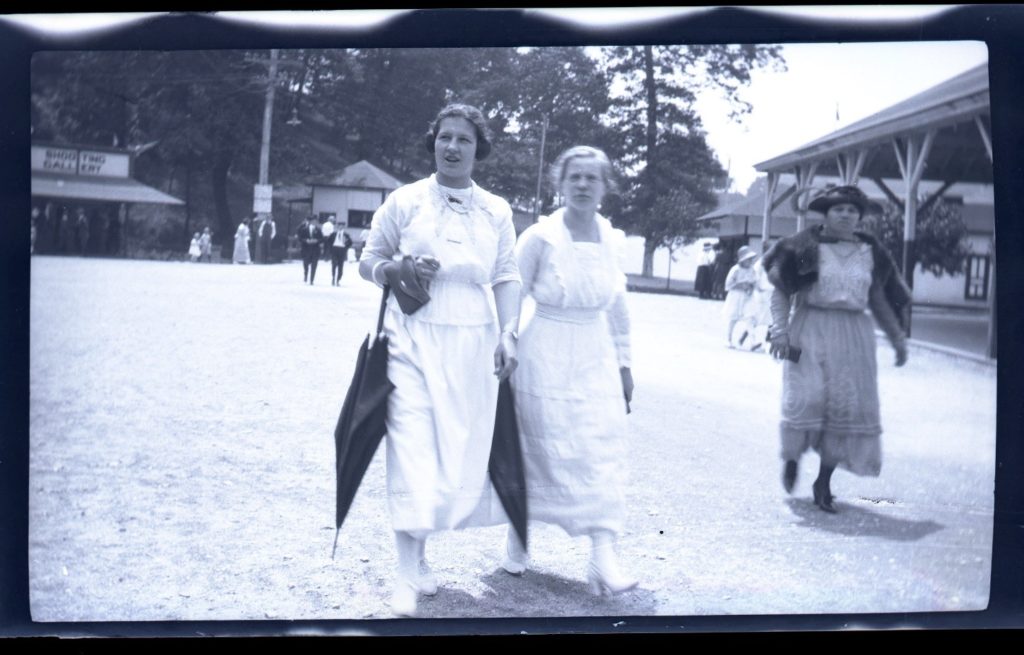 Oakford Park Promenade, ca. 1920s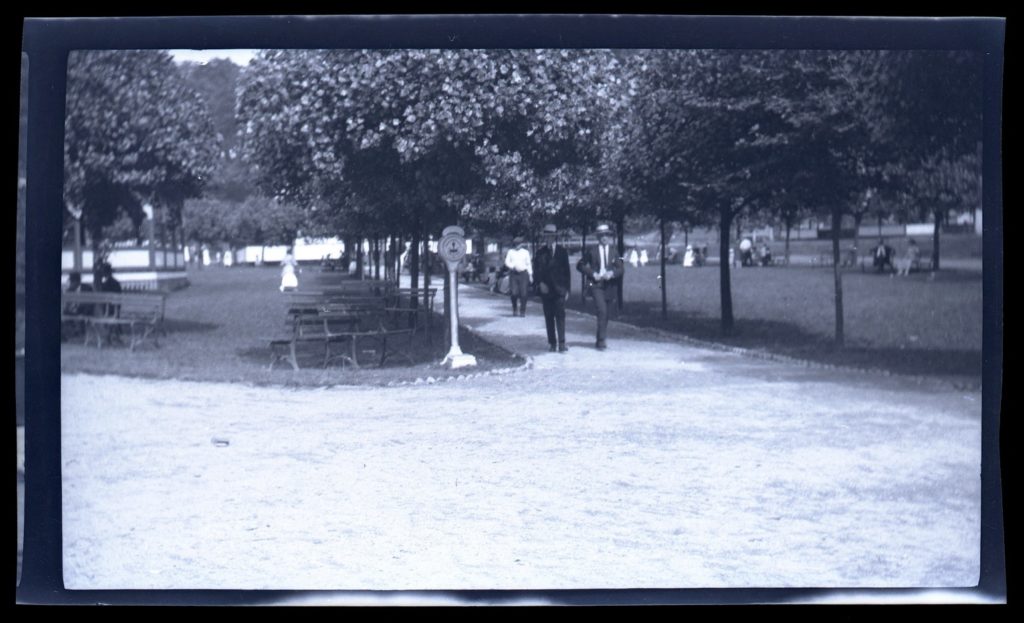 Grounds of Oakford, ca. 1920s.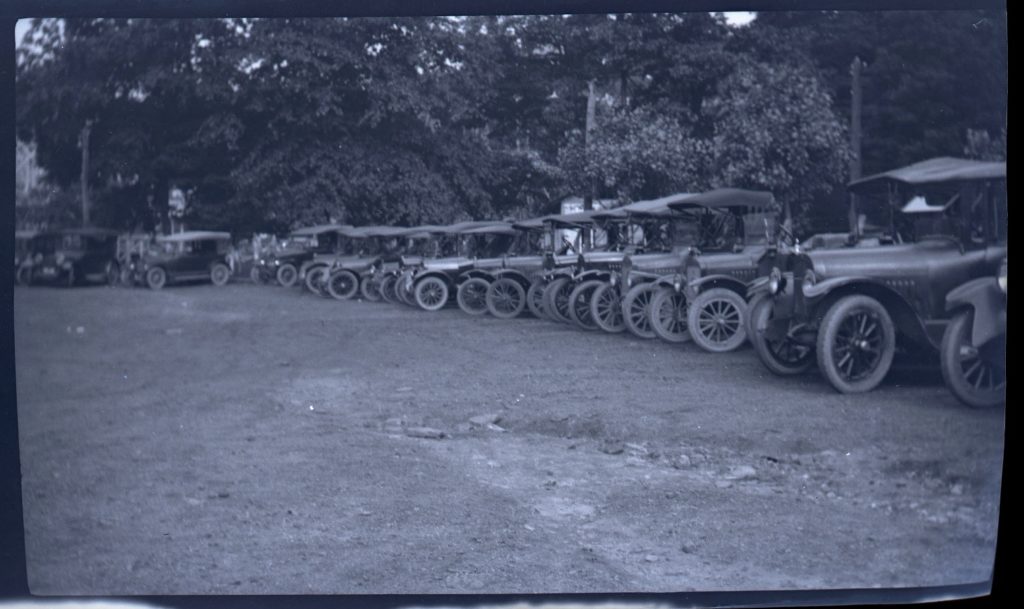 Parking Lot, Oakford Park, ca. 1920s.
Perhaps these photographs can be an inspiration for how we spend some of our remaining time this summer?
—
The detective work involved in identifying the amusement park in these photographs was greatly aided by the assistance of Brian Butko of the Heinz History Center (author of the book Kennywood: Behind the Screams, Pocket Edition) and Jim Futrell (author of Amusement Parks of Pennsylvania).
—
Sources Consulted:
Canfield, Joseph M. West Penn Traction. Chicago: Central Electric Railfans' Association, 1968.
Futrell, Jim. Amusement Parks of Pennsylvania. Mechanicsburg, PA: Stackpole Books, 2002.
—
For other History Center blog posts related to entertainment, see:
A Tour of Charleston Diners Through Vintage Photographs
One Response to 'Historical Photographs of Amusement Park Discovered'
News | WVU Libraries Says:
February 5th, 2020 at 3:01 pm

[…] Movie PalaceHistorical Photographs of Amusement Park DiscoveredA Tour of Charleston Diners Through Vintage […]
Leave a Reply