Posted by Monte Maxwell.
February 4th, 2019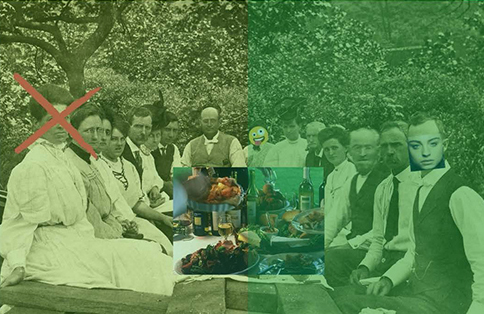 The West Virginia University Arts in the Libraries committee wants people to get creative with history.
"REMIX the WVRHC Archives," an exhibition and online project by the Art in the Libraries program, encourages people to use the West Virginia & Regional History Center's online resources to design unique artistic works, such as collages, memes, GIFs, creative writing, redaction poetry and other agglomerations.
"While archives are used for research, they can also inspire contemporary thought, perspective and fun, which is the aim of this curated project," said Sally Deskins, exhibits coordinator for WVU Libraries.
The WVRHC, located on the sixth floor of the Downtown Campus Library, collects, preserves, and provides public access to materials that show the history and culture of West Virginia and the central Appalachian region.
WVRHC digital collections include:
Email submissions and questions to Deskins, sbdeskins@mail.wvu.edu. The deadline is midnight on March 28. The Art in the Libraries committee will select images to be uploaded to the exhibition page as well as 20 images to be displayed in the Downtown Campus Library, Room 1020 this summer.
"REMIX the WVRHC Archives" is modeled after REMIX/ARCHIVAL ODDITIES, a project by the Virginia Caucus of the Mid-Atlantic Regional Archives Conference.
For more information and submission details visit the Libraries website, exhibits.lib.wvu.edu/remix.
Leave a Reply