Posted by Monte Maxwell.
September 8th, 2021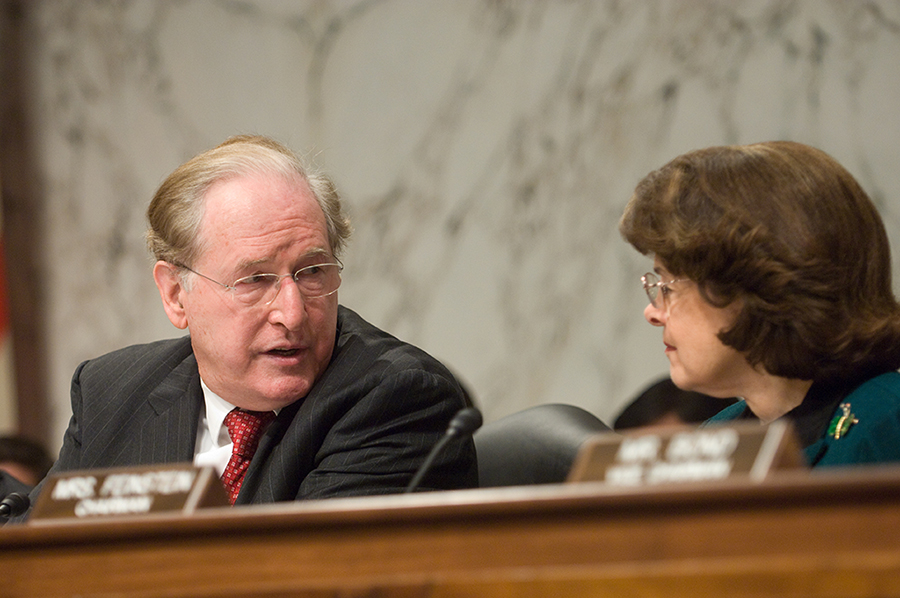 The WVU Libraries' West Virginia & Regional History Center has created a digital exhibition about intelligence and congressional oversight after the 9/11 terrorist attacks.
Using select materials from the archives of Senator Jay Rockefeller, the exhibit and digital collection explore how the intelligence community and Senate Select Committee on Intelligence responded to the 9/11 terrorist attacks. The exhibit text is derived from the Memorandum for the Record regarding a Review of Senator John D. Rockefeller's Service on the Senate Select Committee on Intelligence: 2001-2015.
Senator Rockefeller was appointed to the Senate Select Committee on Intelligence (SSCI) in January 2001. His tenure coincided with some of the most critical years for the SSCI and the intelligence community. Only eight months after joining the SSCI, terrorists carried out attacks on U.S. soil on September 11. The 9/11 attacks thrust the Intelligence Community, and consequently the SSCI, into the limelight in unprecedented ways and changed the nature of the conduct of intelligence oversight.
Within a month of the attacks, the United States launched operation Enduring Freedom in Afghanistan, and in March 2003, invaded Iraq. These conflicts, and what became known as the "Global War on Terror," dominated American national security policy and defined the agenda of the SSCI during his terms as Vice Chairman and Chairman.
On the 20th anniversary of the attacks, and as America exits Afghanistan and ends its combat mission in Iraq, this collection offers an opportunity to reflect on some of the events and decisions that have reshaped the world and American democracy.
Leave a Reply