Posted by Angela Spatafore.
April 19th, 2021
Blog post by Michael Ridderbusch, Associate Curator for Archives and Manuscripts, WVRHC
A recent gift to the History Center includes negatives featuring Mountaineer Field in the 1920s, among other material. Shot by local photographer Scott Gibson, they afford a glimpse of the stadium and field in their earliest days. Before discussing them, however, a review of some of the history of WVU football and the stadium will help to contextualize and enhance our appreciation of these photographs.
Today the Mountaineers are a popular team, having achieved much success in recent times under coach Nehlen and in the years following. They were also a big deal in the 1920s. The 1922 team under coach Clarence Spears were unbeaten, the first and only WVU football team to achieve such a record. The Mountaineers then made their first appearance in a bowl game against Gonzaga in the East-West Bowl, while also stopping in Hollywood to have their picture taken with child star Jackie Coogan. A Charlie Chaplin discovery, Coogan posed front and center with the team. The resulting autographed photo is in the collection of the History Center.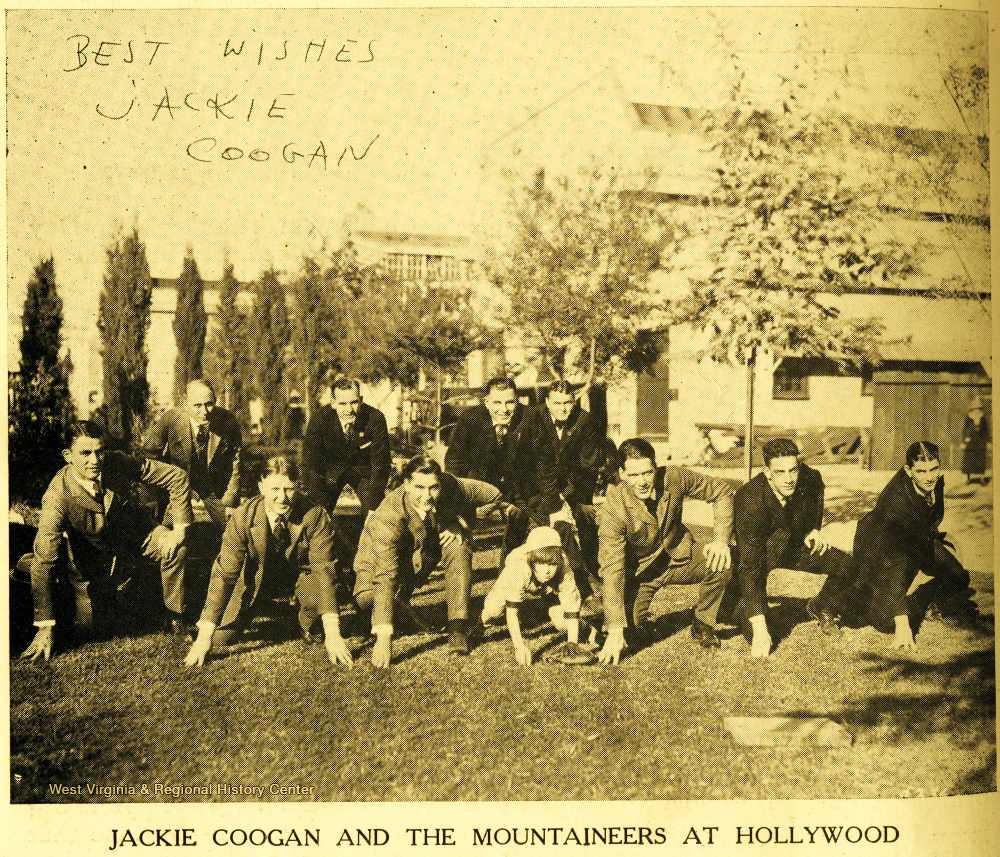 The success of the Mountaineer team gained the positive attention of the administration of West Virginia University, who then initiated the construction of the first iteration of Mountaineer Field, which was completed in time for the 1924 season.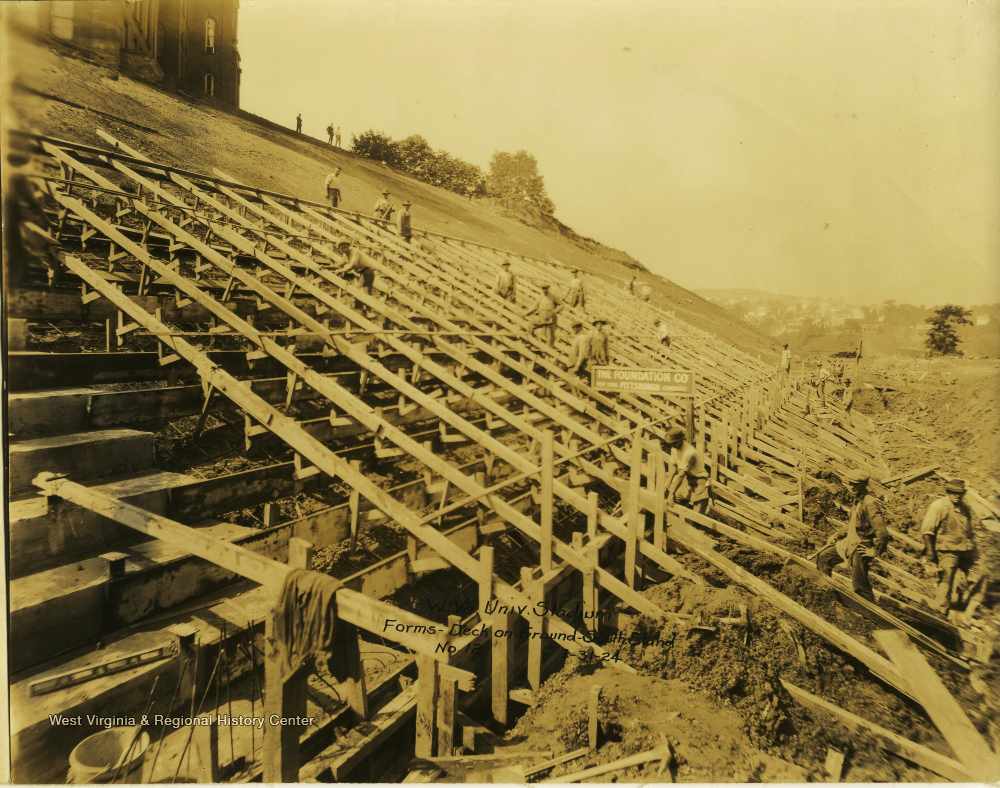 Some of the subject matter in the negatives just recently acquired from the studio of Scott Gibson include the stadium not long after its completion. Apart from mostly Monticola yearbooks and a few scrapbooks, the 1920s at West Virginia University are not as well documented by photography as in later years, so the acquisition of these images is a welcome addition to our collections. We will feature three of them here.
One of the images shows what appears to be a football game in progress, or perhaps a practice session, we don't know since identification is lacking. Although the number of spectators is low in this photo, we do know that the Mountaineers could draw crowds of up to 10 to 20 thousand in that era, based on newspaper reports.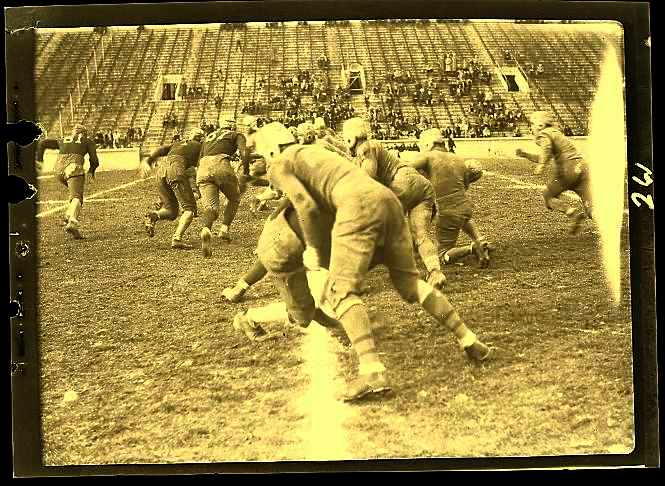 The other two photos to be featured here show what appear to be college aged students posing among the stadium benches. They could be young family members, perhaps with friends, of the photographer Scott Gibson. We don't know. We do know, however, that the negatives for these photos date from ca. 1926, since they are clearly related to other negatives in the collection documenting a 1926 parade in Morgantown. The cloche hats, a virtual fashion necessity of the 1920s and early 30s, clinch this analysis. These images show a casual and candid side of WVU students that's missing from photos typically seen in Monticola yearbooks.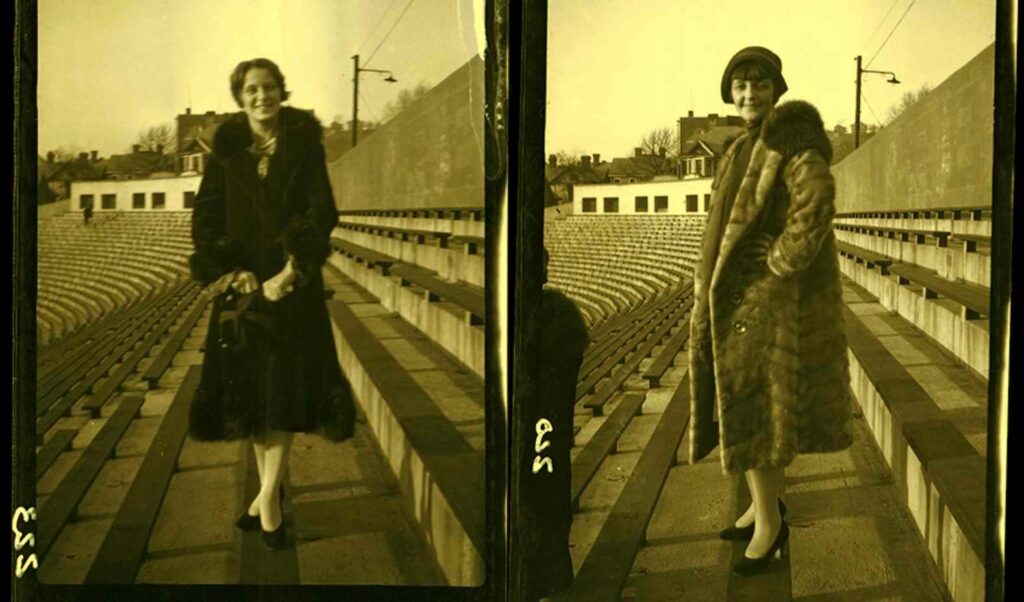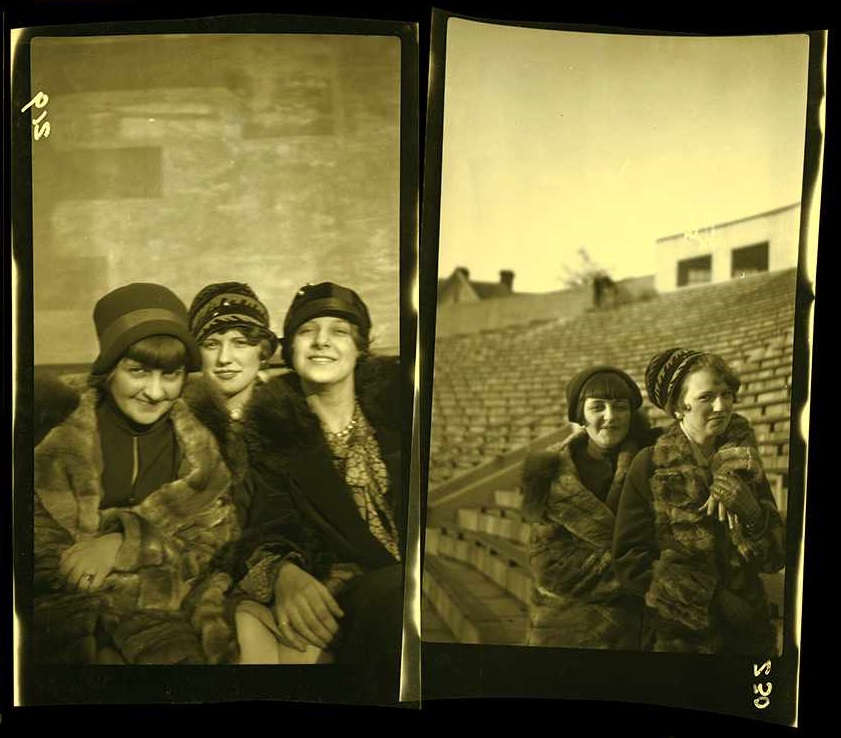 Wikipedia articles consulted:
"1922 West Virginia Mountaineers football team"
"West Virginia Mountaineers football"
—
For other History Center blog posts related to new acquisitions, see:
Collection Highlight: A Souvenir of the 1893 World's Columbian Exposition
Sampling a New Collection: Historical Postcards of Railroad Depots
Sampling a New Collection: More Historical Postcards from the Edward Utz Collection
Leave a Reply