Posted by Monte Maxwell.
October 19th, 2021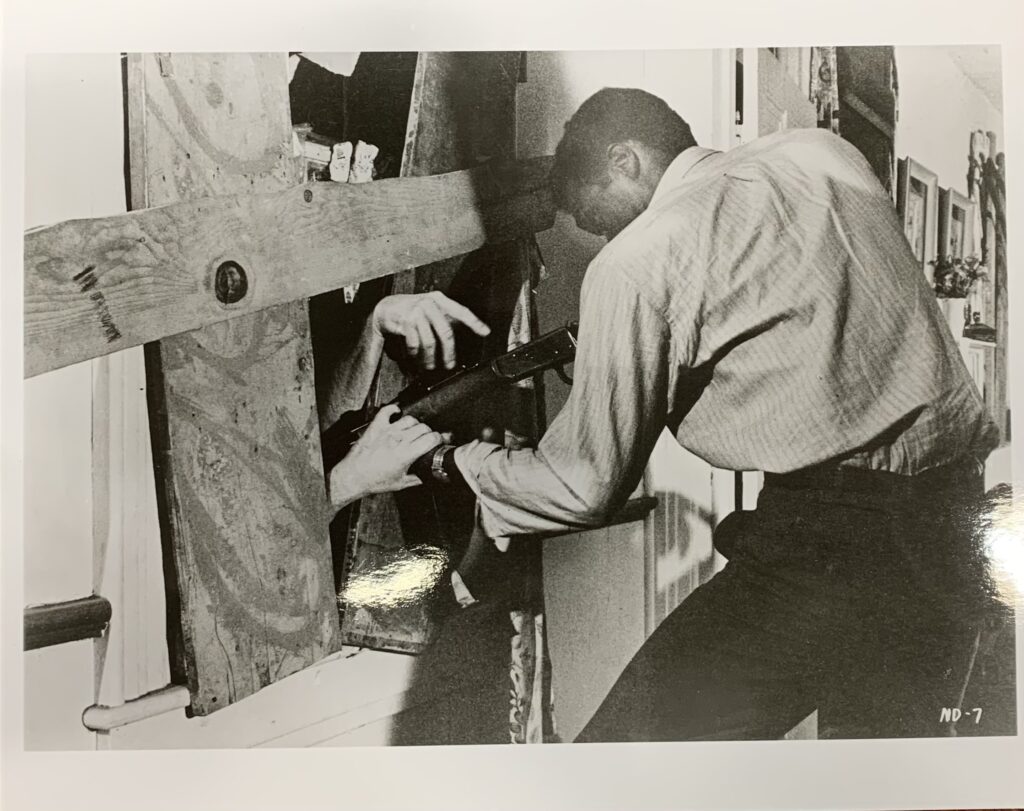 Long before zombies lumbered through 11 seasons of the popular television series "The Walking Dead," there was an infamous night when corpses first crawled from their graves to haunt the living. The annual West Virginia University Isaac Asimov Sci-Fi Symposium will celebrate the classic horror film "Night of the Living Dead" on October 28 at the Mountainlair's Gluck Theater.

Make your way to the student union while it is still light outside. The event, co-sponsored by the President's Office and WVU Libraries, begins at 4 p.m. with a panel discussion with "Night of the Living Dead" co-writer and actor John Russo, BS '61, who will talk about the impact of his iconic movie in taking the horror film genre to a new level.
Russo will be joined by actor, director, producer and Clarksburg native Gary Lee Vincent. Vincent is most known for directing the 2020 motion picture remake of Russo's "Midnight" and for many other feature film and television roles.

Also on the panel will be Solon Tsangaras, a musician, writer and actor who has starred in several films and theatre productions, such as"My Uncle John is a Zombie!" "Midnight" and "Strange Friends." Born in Queens, NY, Tsangaras currently lives in West Virginia.
The 4 p.m. panel discussion will be followed by a free screening of "Night of the Living Dead" at 6:30 p.m. Popcorn, cookies and soft drinks will be available.
Organizers encourage attendees to feel free to help celebrate the occasion by coming dressed in a cosplay costume. To help audience members look the part, faculty and students from the College of Creative Arts will conduct a zombie make-up tutorial in the Vandalia Lounge from 2-4 p.m.
WVU established the Asimov Symposium in recognition of the outstanding collection of works by Asimov in the Libraries' West Virginia and Regional History Center. Jay Cole, Senior Advisor to WVU President E. Gordon Gee, collaborated with the WVRHC in organizing the first Asimov program in 2010.
"We are showing 'Night of the Living Dead​' because the film has had a tremendous impact on filmmaking and popular culture over the last 50 years," Cole said. "We also want to celebrate the screenwriting and filmmaking career of John Russo, who attended WVU in the 1960s and placed his personal papers at the WVU Libraries this year."
The evening's schedule includes time for attendees to browse exhibits that will feature items from Russo's archival collection at the WVRHC and a display of rare, first editions of Asimov's works, including "I, Robot,"from the Center's Rare Book Collection. WVRHC Director John Cuthbert worked with Russo over the past year to acquire boxes of documents, photographs and artifacts that chronicle his prolific career.
"John Russo began the Zombie phenomenon," Cuthbert said. "He's among a number of WVU alumni who have had stellar careers in the sci-fi and horror genres."
WVU alumni Jay Chattaway composed the scores for two "Maniac Cop" movies in addition to hundreds of Star Trek episodes; Chris Sarandon starred in "Fright Night," "The Nightmare Before Christmas" and "The Princess Bride"; and David Selby starred in "Dark Shadows," which remains a cult classic. Also among their ranks is Charleston native Ann Magnuson, who has a recurring role on "Star Trek: Picard."
Learn more at wvrhc.lib.wvu.edu/news-events/asimov.
Caption: Among John Russo's collection is this photograph taken on the set of "Night of the Living Dead." It captures Ben, played by Duane Jones, fending off Zombies while seeking shelter in a boarded-up house.
Leave a Reply